Bade Achhe Lagte Hain 3 SPOILER ALERT 9th August 2023: Shreya Meets With Ram And Priya's Kidnappers; Alikha Worries About Their Company
In the upcoming episode of Bade Achhe Lagte Hain 3, Shreya will be seen praising the goons for kidnapping Ram and Priya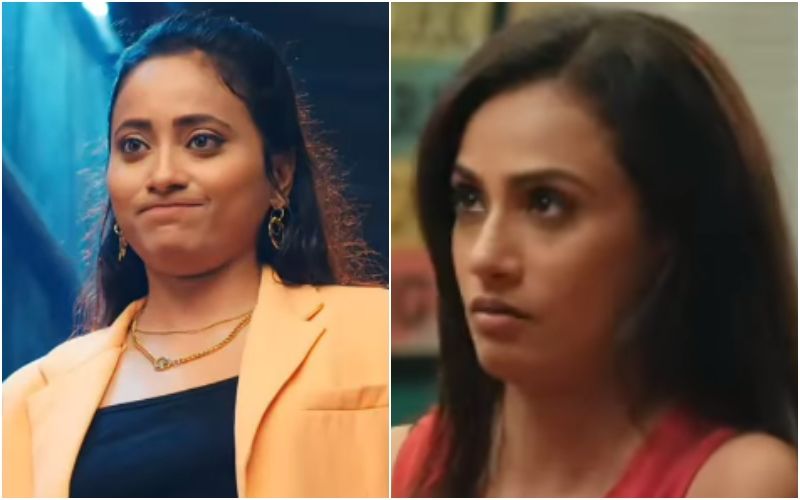 Starring Disha Parmar, Supriya Shukla and Nakuul Mehta in lead roles, Ekta Kapoor's Bade Achhe Lagte Hain 3 has been raking in love from the audiences ever since it was announced. While the show is a finite series, fans are absolutely in love with the ongoing plot. With the show currently in its final week, the drama in the show is at an all time high. In the last few episodes it was seen that the Kapoor family receives the shocking news of Ram and Priya's kidnapping.
In the upcoming episode it will be seen that Shreya will meet up with the kidnappers and praise them for their work. She will give them a wad of cash and promises to keep paying them until Ram and Priya stay with them. She goes on to warn them and state that the couple shouldn't know who is behind the scheme. On the other hand, Ram will gain consciousness after being beaten up and wonder why Priya isn't talking to him. He will get extremely worried about his wife.
Back at Ram's office, Alikha will be worryingly talking to someone on the phone. She will be worried about the company in Ram's absence. She will tell Yuvraaj her worries. As she leaves, Yuvraaj will wish for Ram to never return so that he can take his place instead. With the show going off-air in a week, fans have been eagerly waiting to know how Ram and Priya's story will come to an end.
How will Priya expose the Kapoor family for making Shalini sick by feeding her dangerous medicines? How will Ram and Shalini react to their family's betrayal? What will Shreya and Kriti do next seeing their plans falling apart? Will Ram and Priya get their happy ending?
Image Source: Instagram