Balaji Telefilms Backs Asli Gully Boy Naezy's Next Single, Aafat Wapas
Asli Gully Boy Naezy's new single called Aafat Wapas has earned support from Balaji Telefilms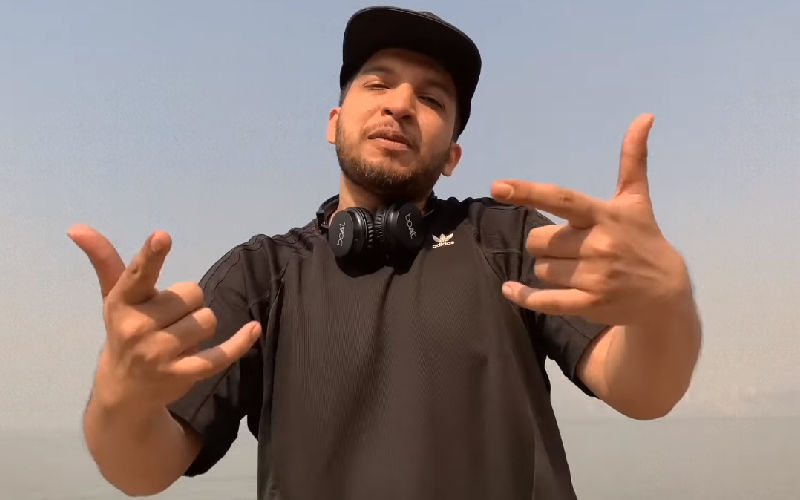 The opening match of Mumbai Indians, fans witnessed a first of its kind song release during a cricket match at the Wankhede. An avid MI fan and cricketer himself, Naved Shaikh, popularly known as Naezy premiered his new single Aafat Wapas amongst thousands of his cricket fans.
This single release has been supported by Big Bang Records & Balaji Telefilms Ltd. Ekta Kapoor, Joint Managing Director Balaji Telefilms Ltd. shared, "At Balaji, we have always believed in giving an opportunity to promising artistes, always stood with talent who are passionate about creating their mark and will continue to do so. We are proud and extremely excited to be associated with the hip and trendy Naezy for his comeback song. Aafat Wapas will be available on ALT Balaji and will be promoted across all our social media platforms, enabling Naezy to connect to newer audiences."
The new single, Aafat Wapas which in Naezy's typical sense showcases his Asli Mumbai and talks about his hunger for building the Hip Hop scene further. "I have been working on this song for quite some time now and am very excited for its release. I am very sure that people will be able to relate to my rap. Been waiting for a Big Bang comeback and hence the title Aafat Wapas. I am back and here to stay," said Naezy.

Naezy has been a pioneer in the genre and has inspired hip hop artists across the country to take to this craft. He will be travelling across cities over the next few weeks to meet his fans to launch this single starting with Jaipur, Hyderabad and Delhi this week.

Naezy won the hearts of millions through his debut song Aafat in 2014 and thereby launched a whole new sub genre in hip hop. He created a niche for himself and his life story was also an inspiration in the movie 'Gully Boy'. In 2015 he collaborated with fellow musician 'Divine' to create 'Mere Gully Mein' which was a massive hit nationally and was also re-released in the movie Gully Boy garnering 50 + million hits.

Bombay 70 - a documentary produced on his life and awarded - best short film at MAMI later inspired Zoya Akhtar to make the superhit movie – Gully Boy and a lot of instances from the movie as well as the character portrayed by Ranveer Singh are inspired from Naezy's life.
Image Source:-Youtube/Naezy TV