No, Mudassar Aziz is not married. And Huma Qureshi is not the 'woh' in his life. But the latest buzz, and it's quite strong and loud, in Bollywood is that Huma and Mudassar are a couple. Both have found love in each other. The relationship may have started off on the note of friendship, but has now acquired romantic overtones.
Sources have told SpotboyE.com that the romance between Huma and Mudassar has been going on since the past 3-4 months and so far, they had managed to keep it under wraps. "But how long can you hide something as stark as love? Huma and Mudassar are dating, and that's it." Currently, Mudassar is busy with the remake of Pati Patni Aur Woh starring Kartik Aaryan, Ananya Panday and Bhumi Pednekar. This movie had run into a huge controversy when Taapsee Pannu was replaced in the film at the last minute. The Badla actress had spoken out against the unprofessionalism of the makers (
EXCLUSIVE INTERVIEW with Spotboye.com
), whose version (obviously) was not in tandem with Taapsee's.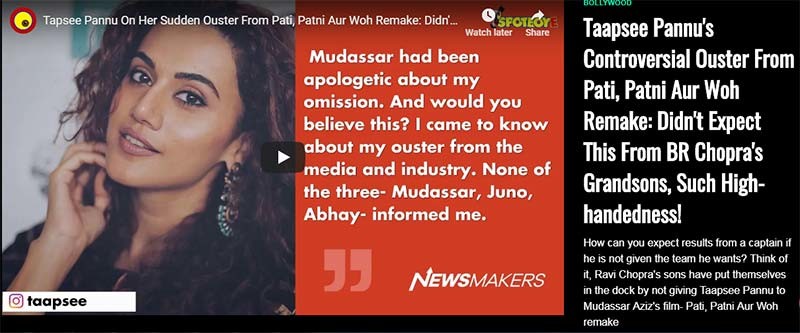 We texted Huma and Mudassar both- but the couple chose to remain silent. They both were online when our WhatsApp message reached them.
ALSO READ: STUNNER OR BUMMER: Mira Rajput, Shilpa Shetty, Mouni Roy, Huma Qureshi Or Chitrangda Singh?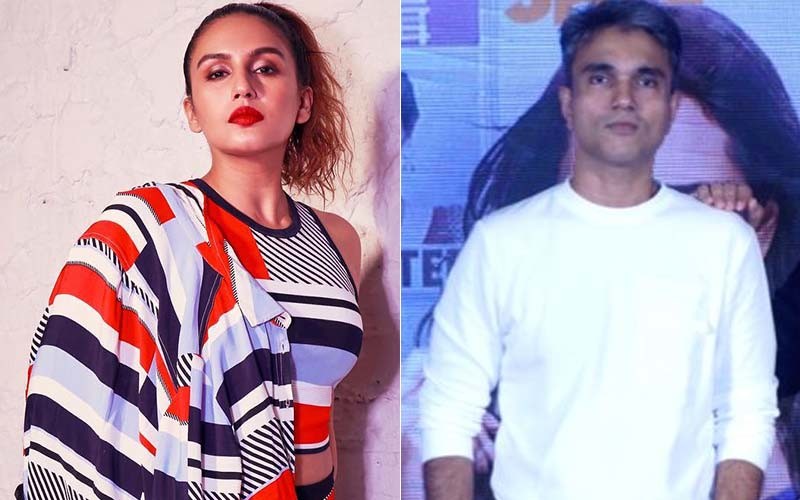 Huma Qureshi (L), Mudassar Aziz (R)
Mudassar had spoken about his relationship with Sushmita at length, long back. The interview had become the talk of town. Mudassar had been rather candid that his parents had not been happy about it. "When people said that I was seeing Sushmita and even when they said that we had split, I did not react. It is not just in good taste, I feel. But yes, news about my relationship disturbed my parents greatly. I'm from a middle class background and you know how sensitive it is for parents to read about their son's relationship in the papers. It affected my relationship with my parents. They did not know how to take it." In the same interview, Mudassar also spoke about his break-up with the former Miss Universe. "When you don't know an individual and look at someone from the outside, you imagine that person in a certain way. That feeling may get substituted when you get to know the person up close and personal. Same thing happened with me. The adjective just changed. But let's not read between the lines too much. I bear no grudges and I don't want to dissect what we had."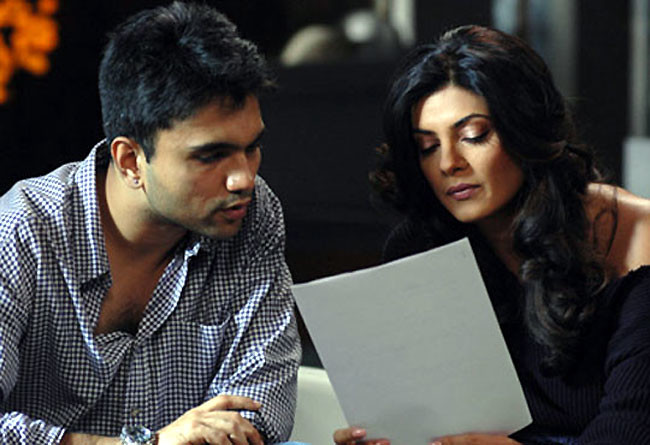 Image Source:- Bodypic/instagram/harshitbhattkp
/iamhumaq/prokerala/catchnews