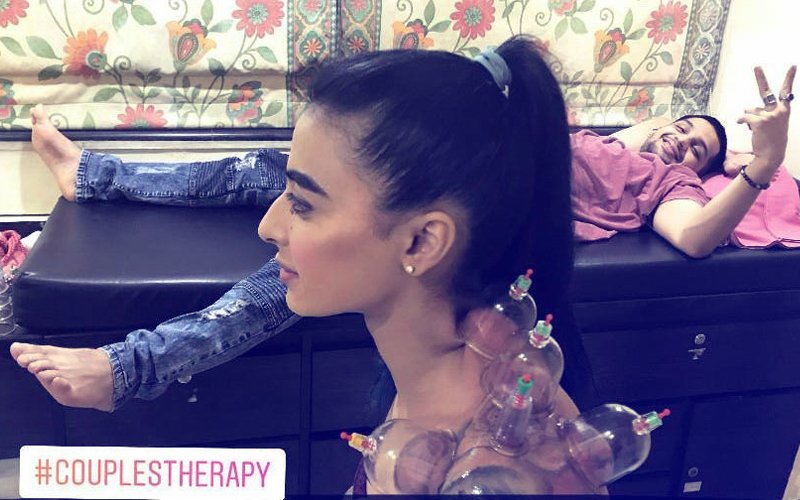 Just a few days ago Bani J has announced that she is in hell! She was talking about Chinese cupping therapy, after which the Bigg Boss 10 contestant was covered in marks.

This time, Bani J has dragged her boyfriend Yuvraj Thakur in too.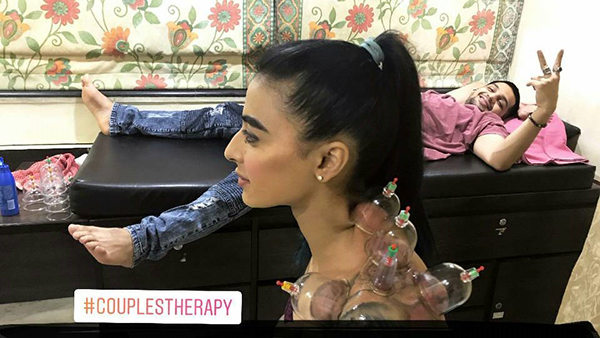 Bani J And Yuvraj Thakur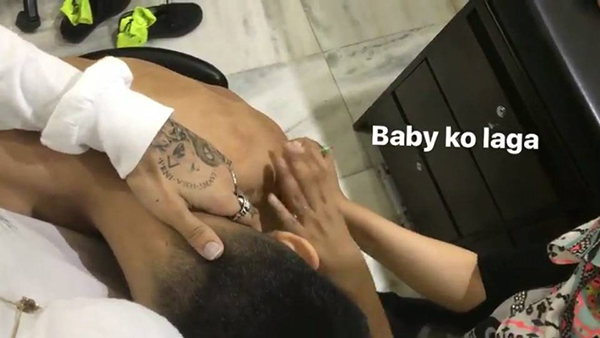 Bani J Comforts Yuvraj Thakur During The Cupping Session

She posted a picture from her session, with her back covered in cups and a grinning Yuvraj in the background.

When SpotboyE.com had earlier contacted Bani J, she had confirmed that she will continue the painful looking therapy.

Bani J had told SpotboyE.com: "You need about 4 hours sleep after a session of cupping thearpy. The pain goes away and you wake up extremely fresh."

So why did she do it? "I was getting knots. Cupping therapy helps in easing muscle soreness."
"Do you know I ran for 5 km yesterday? You feel very rejuvenated after a Chinese Cupping Therapy session. Your blood starts flowing more smoothly. Your nutrients start getting assimilated better than otherwise. Cupping Therapy is also very good if you're getting spasms in your body."

Bani had created a sensation when she had first posted the pictures of her cupping therapy session.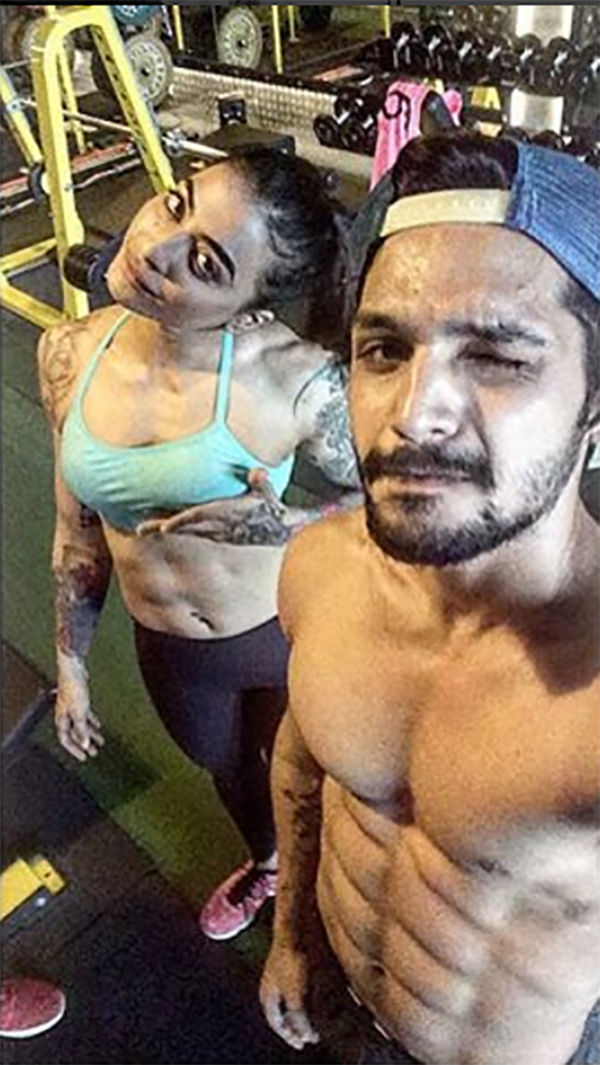 Bani J With Yuvraj Thakur

She had captioned the pictures: "Hurts like hell, and you're left with these amazing marks. But ayy.. scar tissue always stronger than regular tissue right? Fun science fact: The spots that are redder than others are where there were bigger deeper knots/ stress/ tension. The skin gets red because of the increase in blood flood, relieving of the pressure built up inside and helps get rid of toxins. Now, I need a nap. Gday!"



Image Source: instagram/banij