Basant Panchami: Mahika Sharma Shares Some Fond Memories From Her Teenage Days
F.I.R actress Mahika Sharma talks about Saraswati Puja and how she used to celebrate it in Assam and Kolkata.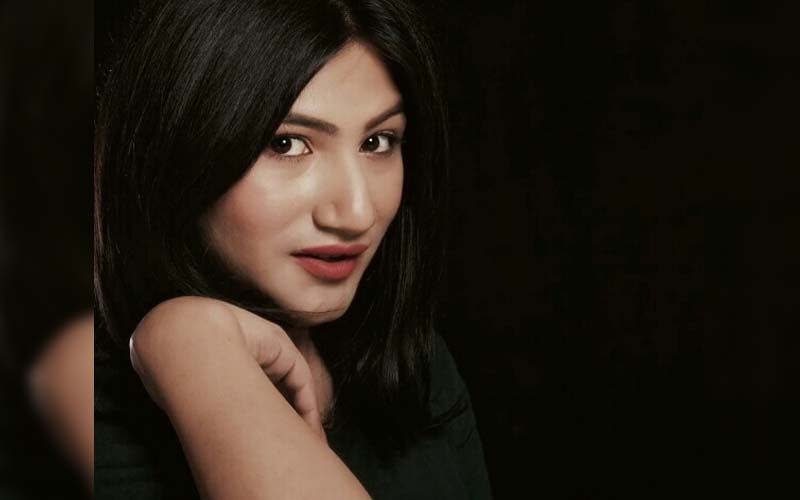 Mahika Sharma, who featured in the TV show, ' F.I.R' and 'Ramayana' has some beautiful and special memories of Saraswati Puja. She says, "During my teen age, there were just a few special occasions in a year that I eagerly waited for. My birthday, Durga Puja, and, of course, Saraswati Puja. As a student, I remember how special Saraswati Puja used to be. I still remember it used to be just like Valentine's day. After waking up early in the morning, then plucking flowers from our garden, and making beautiful garlands out of those to offer to Goddess, and after offering my prayers at home. I used to run to my mothers room and it used to be like I own her saree and makeups, the memories still fill my heart with nostalgia."
Mahika, who won the "Miss Teen Northeast, India" says the festival is kind of Valentine day. She narrates, "Saraswati Puja is nothing less than Valentine's Day for us in Assam and Kolkata. I can relate to the fullest as I spent my childhood at both the places. And people who have similar experience will definitely smile at this statement. As for us it is the day when young hearts get a free license to celebrate love."
Reasoning it, she adds, "I'll say it's a day to say no to books. My Mom has asked me not to study. Even though board exams used to be near. We used to surrender the books at Ma Saraswati's feet and go hang out with friends. Needless to say, impressing someone special used to be in mind. Secondly, We celebrate Saraswati Puja on the day of 'Vasant-Panchami', meaning the Festive Spring. On this day, we welcome spring which means love. At this time of the year the winter chill reduces and flowers start blooming, and of course, there is love in the air. And mostly Valentine's Day is round the corner so anyway, love is in the air."
The actress, who has also acted in shows like 'Tu Mere Agal Bagal Hai' and 'Police Factory' continues, "Also one thing, we used to be ready with traditional best traditional 'Basanti' that is. yellow sarees are definitely sexy. And no one will comment on you on this day. Even if you take your girl on a bike ride in your damn colony itself. No one will care about your overly-decked up look. Seems like, every couple is free to walk hand in hand. I really miss this time to be in my hometown, Assam or Kolkata."
Mahika has also appeared in Bollywood films like 'Mr Joe B. Carvalho' and 'Chalo Dilli'.
Image source: Wikipedia