Benafsha Soonawalla Dons The Same Bikini Again, Gets Trolled!
Internet users don't like to see their favourite celebs in the same outfit- and we think that's really ridiculous. A latest case in point is the trolling of Benafsha Soonawalla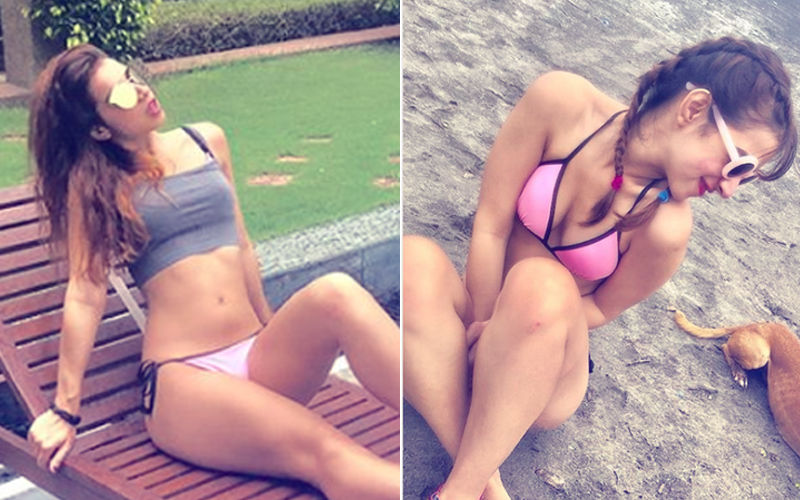 Bigg Boss 11 contestant Benafsha Soonawalla is often seen posting her hot and sexy pictures on social media. But this time the actress is being trolled for doing so. She is being asked she has worn the same pink bikini that she has worn before.

Benafsha Soonawalla posted a picture on her Instagram, where she is seen sitting outside a pool wearing a bikini and captioned it as: "#whattababe# #swipe". But the moment she shared it, she was trolled because she had worn the same bikini in some of her earlier pictures. Benafsha may have covered a part of the pink bikini with a bluish-grey top, but social media users who saw that picture saw through it to note that it was the same.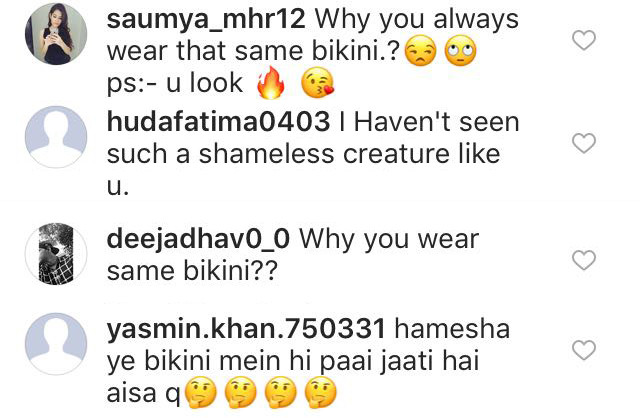 Trolls Commenting On Benafsha Soonawalla's Post


Prior to this this,
Benafsha had got into the same pink bikini when she was holidaying in Goa.
And this is not for the first time when she has been trolled for repeating a swimwear. In February this year, she posted a lot of pictures in same bikini followed by yet another set, but gave a fitting reply when she got criticised on social media for the repetition..

A few days ago, Benafsha was in the news but for a different reason. One of her old videos declaring that Priyank Sharma will be back with Divya Agarwal had gone viral.

Coming back to Benafsha's latest post, we wonder what the girl has to say to the trolls this time!


Image Source: instagram/benafshasoonawalla