Benafsha Soonawalla Hysterically Sided Boyfriend When He Threw Bottle At Vikas Gupta: "Priyank Doesn't Hit Anybody Unless Provoked"
It was UGLY and it only got UGLIER, no thanks to Benafsha Soonawalla's constant support to Priyank Sharma in his WILD fight with Vikas Gupta in a Juhu 5-star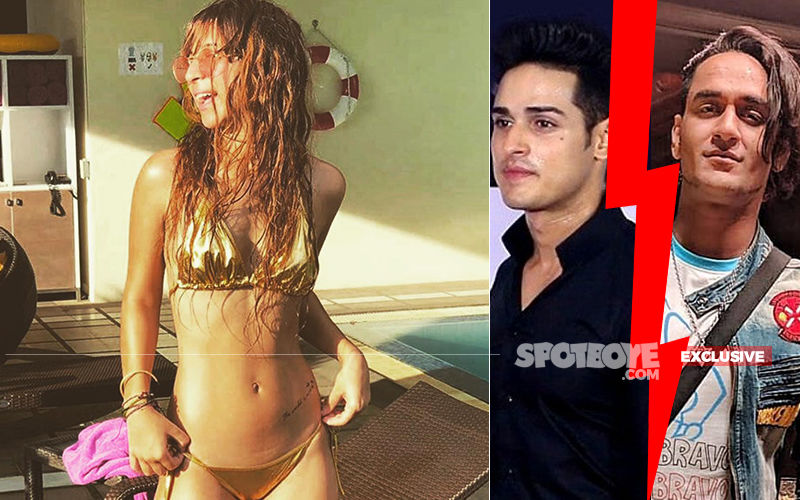 On Thursday night,
we brought you the BIG STORY of the BIG FIGHT between Priyank Sharma and Vikas Gupta, which happened at a Juhu 5-star, just a day prior to the Indian Telly Awards
. We had also told you in that report that Priyank's girlfriend Benafsha Soonawalla was also present at the venue. This is our SECOND EXCLUSIVE on that fight wherein we need to tell you what exactly did Benafsha do, which really raised eyeballs.
Sources say, Benafsha's behaviour at the gym was bizarre. Instead of trying to calm the two men down like many other bystanders and even hotel authorities did, this lady in fact almost got hysterical in trying to prove that her boyfriend Priyank Sharma is not at fault. So while Priyank raised an alarm that Vikas had hit him when the latter was running out of the gym crying for help, Benafsha was heard telling people loudly and animatedly, "Priyank doesn't hit unless he's provoked".
For those who've come in late, we rewind on the story: Vikas was working out in the hotel's gym, when Priyank walked in. It seemed that Priyank followed Vikas to the locker room, as sources say that he put his hand on the wall and blocked Vikas's way and later pushed him hard when Vikas tried to wriggle his way out. And then suddenly, Priyank started taking videos of himself and started shouting that he had bruises on his body which had emanated because Vikas had bashed him up. At this point, Vikas was running out of the gym but not before Priyank threw a water bottle at him. The hotel authorities were averse to calling the police despite Vikas insisting that it would be better if they rush in to handle Priyank.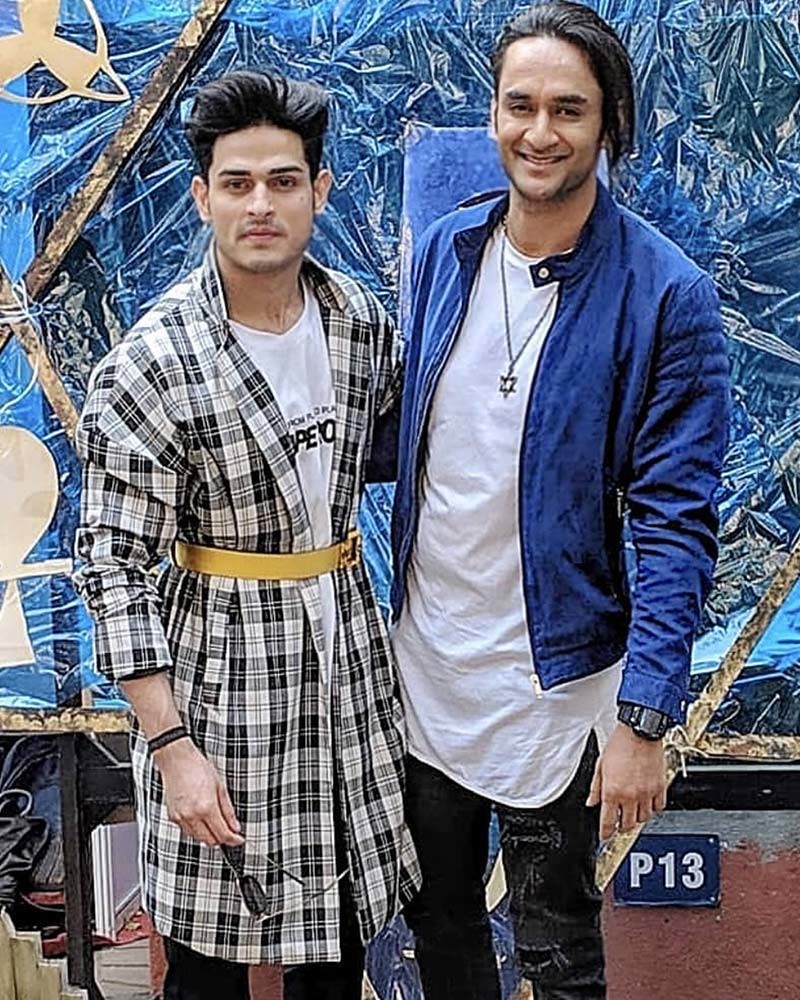 Priyank Sharma With Vikas Gupta
It would be interesting to know what will happen when Vikas and Priyank come face-to-face, again.
Image Source:- Insatagram/benafshasoonawalla/lostboyjourney/picswe