Damn! Priyank Sharma And Vikas Gupta Nearly Come To Blows In a 5-Star Hotel, Benafsha Soonawalla Was Round The Corner!
BIG FIGHT. CALL THE POLICE. That was the alarm call. Priyank Sharma wanted to hit Vikas Gupta and threw a water bottle at him, then claimed Vikas had hit him. Benafsha Soonawalla was present in the 5-star hotel gym where it happened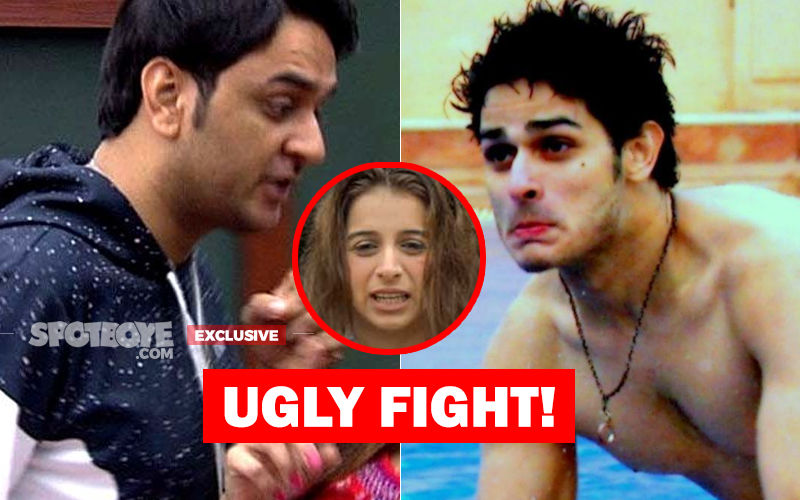 Is this the ugliest fight in the history of Indian television? Or was it some other in the past? What happened at a Juhu 5-star, just a day before the Indian Telly Awards was ugly and nauseating and we bring it to you herewith. SpotboyE.com has it FIRST, like, more often than not, and it's a blow-by-blow account by an eye-witness. Aur haan, Priyank's girlfriend Benafsha Soonawalla watched the proceedings and wanted to call the cops. Read on, there's lots more, and it will keep shocking you as you dwell into it further.
The story goes that Vikas was working out in the hotel's gym, when Priyank walked in. After some minutes, Vikas went across to the locker room. When he turned around, he saw Priyanka was just a few paces away from him. Had Priyank followed him? Anyway, what happened next needs to be condemned in strong words. An eye-witness says, "Priyank put his hand on the wall and blocked Vikas's way when he tried to leave the locker room. Vikas asked him to get aside but Priyank would not budge."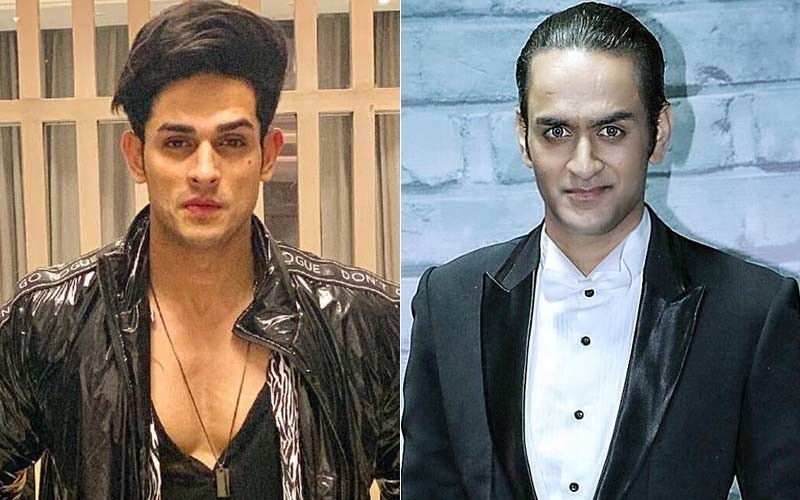 Priyank Sharma (L), Vikas Gupta (R)
And then? Reveals the witness, "Priyank pushed Vikas, and before one could blink, Priyank started taking videos of himself and raised an alarm that he had marks on his body which had surfaced because Vikas had beaten him up. At this point, Vikas was running out of the gym but not before Priyank threw a water bottle at him. which thankfully missed Vikas."
Phir kya hua? Adds the witness, "Bas phir kya tha. As Vikas ran out, he was shouting that 'something has gone wrong with Priyank'. Vikas then suggested that they should rather call the police to look into the matter. At this, Benafsha (Priyank's current love, who had walked into the gym apparently a few minutes after Priyank did) seconded Vikas's suggestion."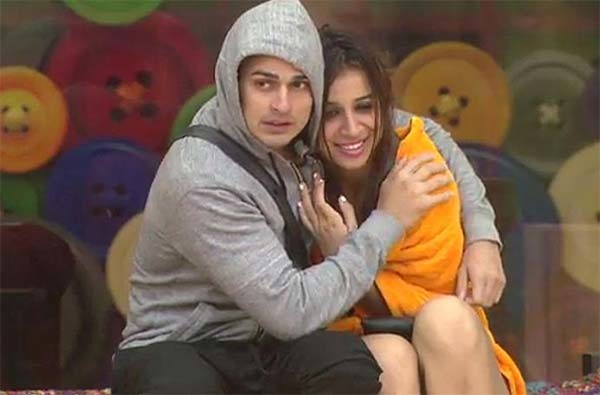 Priyank Sharma With Benafsha Soonawalla
So, did the police come in? Says the witness, "No. The other people in the gym at that moment, besides Priyank, Vikas and Benafsha, were a bit averse to the idea of calling the cops. Ditto about the hotel authorities.
ALSO READ: STUNNER OR BUMMER: Katrina Kaif, Disha Patani, Anushka Sharma, Taapsee Pannu Or Alia Bhatt?
Somehow, the tempers were calmed for that moment at least- and Priyank and Vikas went separate ways. But it was terrible, a physical fight could have ensued and matters might have got completely out of hand then."
The Vikas-Priyank differences have been quite out in the open,
especially after Puncch Beat producer Vikas has said that Priyank has been unprofessional and caused a loss of several lakhs on the web series.
In fact, their differences is the main reason why the second part of Puncch Beat is on hold. Bollywood and Tellywood is known for patch ups, so we do not rule out the two working together in future. But for now, their equation has hit a very hostile note.
The next day at the Indian Telly Awards,
Priyank was busy brushing off the question when reporters asked him if he had sorted out his Punch Beat differences with Vikas
. Nobody in my fraternity had even a whiff of what had transpired the previous night.
We called up Priyank but he chose to not take our calls. We then texted him about the fight, but he still did not bother to respond.
We then called Vikas who said, "I really don't wish to comment on this and give importance and publicity to people who created this ugly incident and want to be in the news because of it."
When contacted, Benafsha heard us out patiently and did not deny the ugly fracas. She simply said, "I cannot talk about this now as I am in a public place. But I shall call you back." The call never came.
Image Source:- Newsstate/rvcj/vilook/idiva/instagram/lostboyjourney/priyanksharmaaa/benafshasoonawalla