Beyhadh Actress Aneri Vajani Poses In Lingerie, Gets Trolled For Being Skinny
Aneri Vajani put up a picture in lingerie a few hours ago and haters began posting mean comments with many targeting her for her lack of curves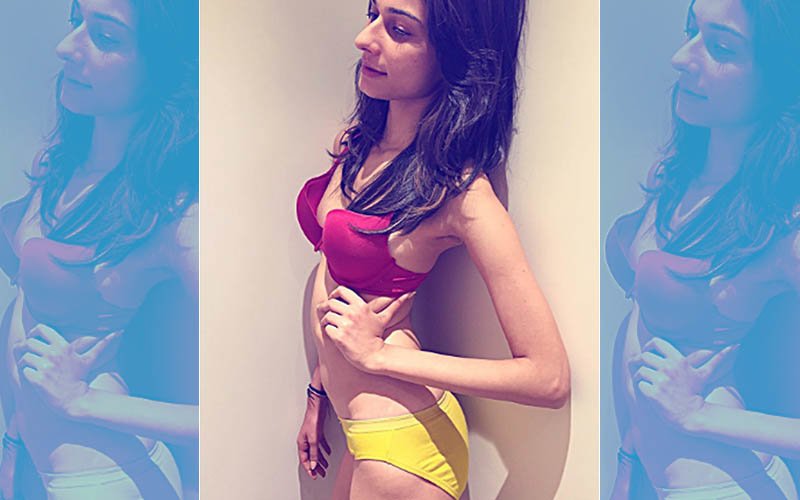 Aneri Vajani, who essays the role of Saanjh in Beyhadh, was body-shamed for uploading a picture of herself in lingerie on social media.
Yes, you read that right. The actress posted a picture sporting lingerie ahead of International Yoga Day and captioned it, "When You Own Your Breath NoBody Steals Your Peace! Happy Yoya Day! 🙂 #yoga day!"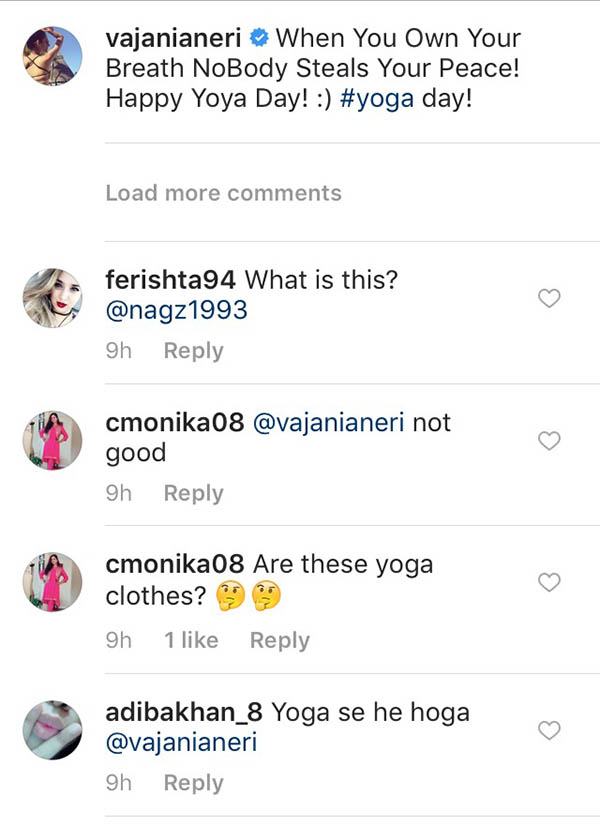 Grabs Of Public Trolling Vajani Aneri On Instagram
Soon after she posted the snap, trolls began attacking Aneri for being too skinny. A hater commented saying, "I think u must try to get an endorsement for "weight gaining powder" so lean and weak body.. even ur undergarments looking like they are hanging on hangers."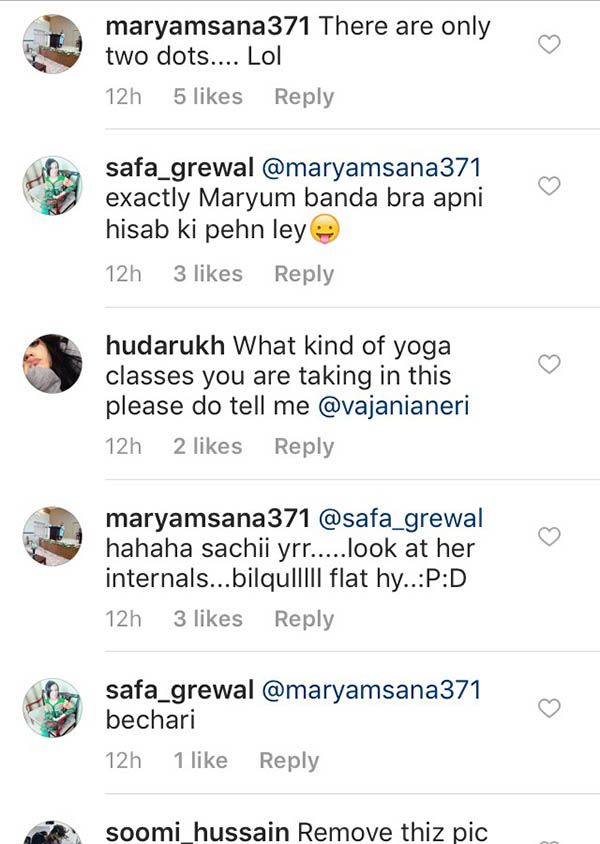 Grabs Of Public Trolling Television Actress Vajani Aneri On Instagram
Another one said, "Hi nice but plz put on some weiight.. it will look good on you!!!". "After seeing all comments get some mental treatment and yoga can be done wearing full clothes."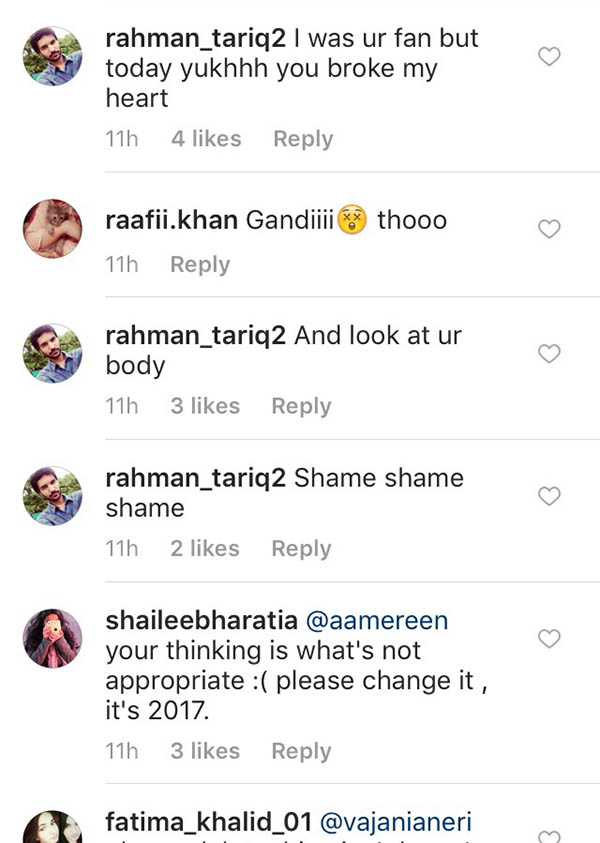 Grabs Of Public Trolling Beyhadh Actress Vajani Aneri On Instagram
That's not all. Trolls went on to make comments like, "Sorry but there is a big difference between looking hot and sexy in shorts or lingire and vulgar or starved in this pic.and being an actress she should be careful... because its all about glamour in the industry (sic)" and
"Why are you showing your stupid body during Ramadan (sic)," among others.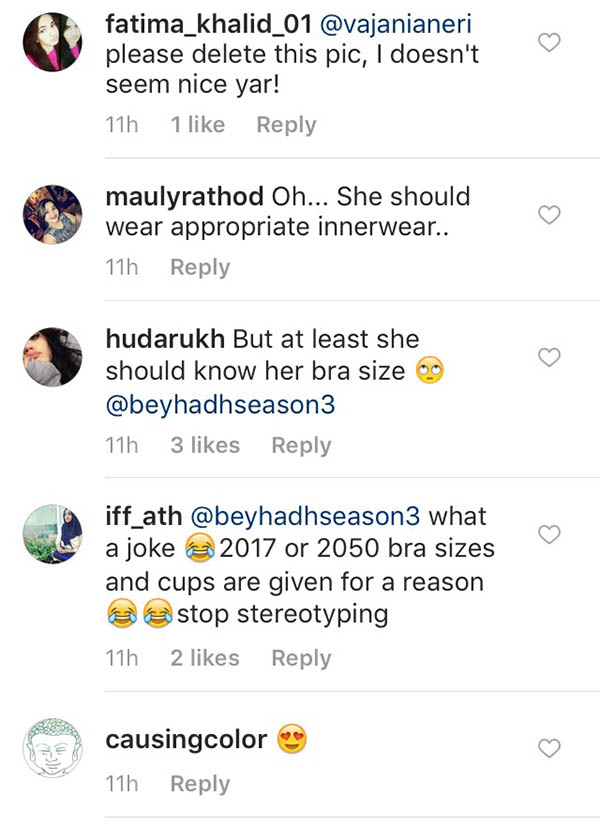 Beyhadh Actress Vajani Aneri Got Trolled By Public On Instagram
One of the commenters wrote, "Need to work on Yor ass baby (sic)" and other such sexist posts continued to flow in.
Another commenter wrote: "What is she wearing? Looks like diapers (sic)."
Another user commented, "Posing in undies..wts the point (sic)."
"It's looking like she is ready for potty.. Ugly don't no how she thought to share on insta (sic)," stated another commenter.
While some of Deepika's fans compared her pose and outfit to Kendall Jenner, a troll responded with, "kendall na ban (sic)."
One of the users made fun of the color of the actress and commented: "You dpeeka u are savla b***h (sic)."
Coming back to Aneri being trolled, despite the umpteen negative comments, fans stood by her and posted encouraging messages.
Image Source: Instagram/vajanianeri