Bhabhiji Ghar Par Hai's Shubhangi Atre CONFIRMS Separation From Husband After 19 Years Of Marriage; Says, 'We Couldn't Resolve Our Differences'
Bhabhiji Ghar Par Hai's Angoori Bhabhi aka Shubhangi Atre confirms separation from husband Piyush Poorey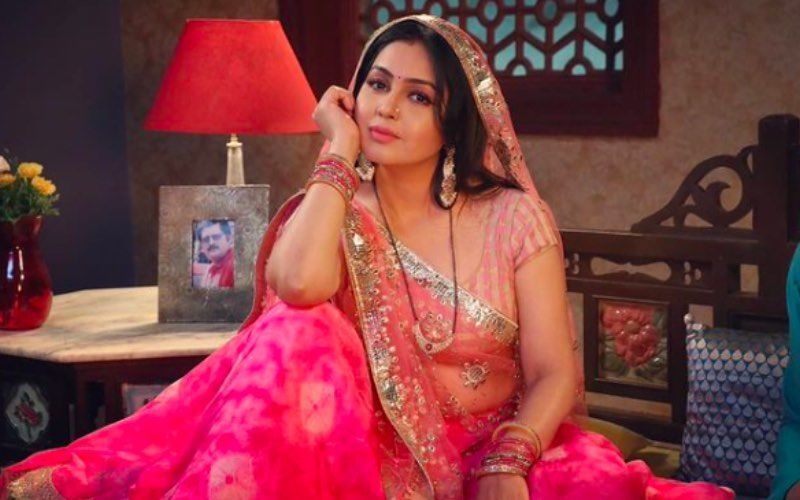 TV actress Shubhangi Atre, who is widely known for playing Angoori Bhabhi in 'Bhabhiji Ghar Par Hai', has confirmed separation from husband Piyush Poorey. The couple, who got married in 2000, parted ways after 19 years of their marriage and has decided to remain cordial for their daughter's sake. In a recent interview, Shubhangi asserted that it's been almost a year since they are not living together. Atre also revealed that she and Piyush tried their best to save their marriage but they could not resolve their differences.
Speaking with Times of India, the actress said, "It's been almost a year since we are not living together. Piyush and I tried our best to save our marriage. Mutual respect, companionship, trust, and friendship are the foundation of a strong marriage. However, we eventually realised that we couldn't resolve our differences and decided to give each other space and concentrate on our individual lives and careers."
"It's still difficult. My family is my top priority, and all of us want our families around us. But some damages are beyond repair. When a relationship of so many years breaks, it's bound to affect you mentally and emotionally. I was also affected, but we had to take this step, and I have come to terms with it. Mental stability is paramount. I have always believed that adversities teach you a lesson. She (her daughter) deserved love from both her mother and father. Piyush comes on Sundays to meet her. I don't want her to be deprived of her father's love," Shubhangi was further quoted saying.
On the professional front, she started her acting career in 20116 with Ekta Kapoor's popular show Kasautii Zindagii Kay. Shubhangi has also been a part of several other popular shows like Kasturi and Chidiya Ghar. She became a household name owing to her brilliant stint in the comedy sitcom 'Bhabi Ji Ghar Par Hai!.'