Bhabi Ji Ghar Par Hain Exclusive Update: This Is When Saumya Tandon Aka Gori Mem Will Return To The Show
Saumya Tandon, who delivered a baby boy on Jan 19, is all set to return to her famous show, Bhabi Ji Ghar Par Hain after completing her maternity leave. We spoke to producer, Binaifer Kohli to know when exactly Gori mem will be seen on the show again. Read on for details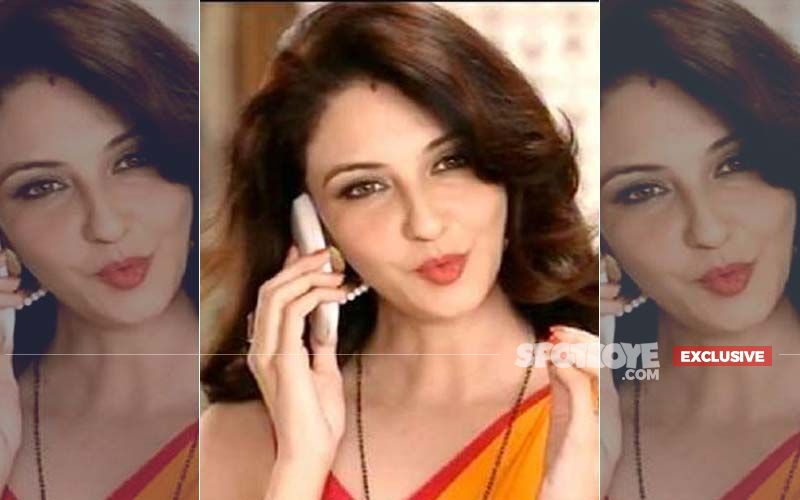 Bhabi Ji Ghar Par Hai
actress
Saumya Tandon
has been missing from the circuit past a few months as
she embraced motherhood on January 19, welcoming a baby boy to the family.
But the show's fans have been missing their Gori Mem a lot and are of course curious to know when is she coming back?
Yesterday, we caught up with show's producer Binaifer Kohli during the launch of their upcoming show, Happu Ki Altan Paltan and asked her about Saumya's comeback in the show. To our surprise, Kohli revealed that Saumya will be back on sets from next month itself. Now, isn't that great news?
Talking about Saumya's return, Binaifer told exclusively to SpotboyE.com, "She will resume shooting in March. I just love Saumya and will drag her back to the show. She is a wonderful girl. All the characters in our show have their own fan-following and if anyone of them goes away, it looks incomplete. We are missing Saumya a lot. When she was on a break, we couldn't do justice to Rohitash Gaud's (Manmohan Tiwari) character as in the show he is always trying to woo gori mem (Saumya's character, Anita). The cross connection between these four characters- Angoori bhabi, Anita ji, Vibhuti and Manmohan- is the main punch and we can't afford to compromise on that."
When we asked Binaifer if she has met Saumya's son yet, she replied, "I haven't seen the child yet. I believe we should take more precautions with a new born as their immunity levels are not too high. But I will meet him soon."
Talking about Saumya's newborn, the actress has named him Miraan- a suggestion by Saumya's fan in Singapore
, who took part in actress'
social media contest, wherein her fans could send name suggestions for her son
. Talking about the same to Hindustan Times, a few weeks back, Saumya had said, "Though, the name suggested by a lady from Singapore was Miran, it was a girl's name so I added an extra 'a' to it. It's a Persian word and means king of kings. Finally, we registered the name as Miraan Tandon Singh. Many suggested Shaurya as well which is a combination of my name and my husband's name Saurabh. But I wanted a unique name so Miraan it is." And about Saumya's return to the show, are you excited enough to see gori mem back on small screen?
Image Source:jagran.com,