Bhabi Ji Ghar Par Hain Actress Saumya Tandon's Baby Finally Has A Name And It's Come All The Way From Singapore!
A few weeks back, Saumya had announced a social media contest, calling for suggestions of names for her baby. The actress has now chosen the name and it's been suggested by a fan in Singapore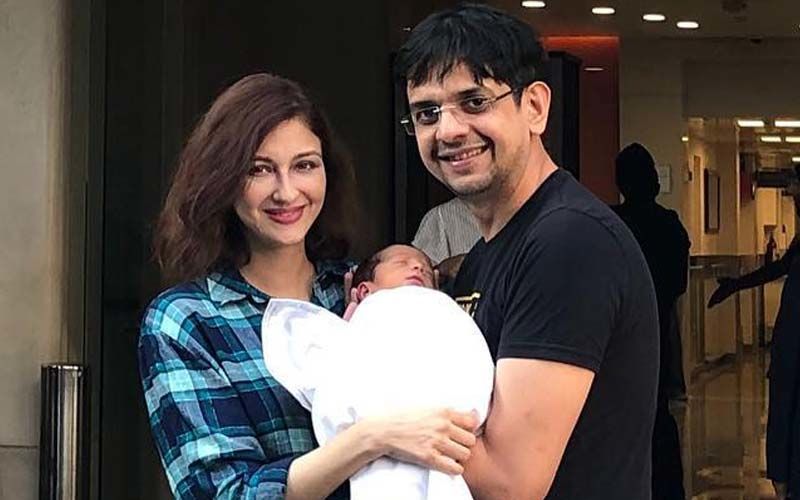 What's interesting is that this name has been suggested by Saumya's fan in Singapore, who took part in the same contest.
Explaining the same to Hindustan Times, Saumya said, "Honestly, I didn't think of having a contest on social media but it so happened that when my son was born, my husband and I were not prepared for the delivery. After a check-up, the doctor said that I had to be admitted immediately. Later, when I shared the news about the birth of my baby, everyone was asking about the name. And my reply was, 'why don't you suggest a name?'"
She further told the leading daily, that she had shortlisted 10-15 names and had kept the screen grabs of their handles, "Though, the name suggested by a lady from Singapore was Miran, it was a girl's name so I added an extra 'a' to it. It's a Persian word and means king of kings. Finally, we registered the name as Miraan Tandon Singh. Many suggested Shaurya as well which is a combination of my name and my husband's name Saurabh. But I wanted a unique name so Miraan it is."


And guess what? Now that Saumya has got a name, it's time to reward the winner. According to the report in HT, the actress will soon send a personalised gift to the woman in Singapore.
Image Source: Instagram/saumyas_world