Bhabiji Ghar Par Hai Actress Saumya Tandon Takes Baby Steps While Skiing At Gulmarg, Urges Fans Not To Laugh At Her
Saumya Tandon goes skiing in Gulmarg, the diva is nervous as she tries it for the first time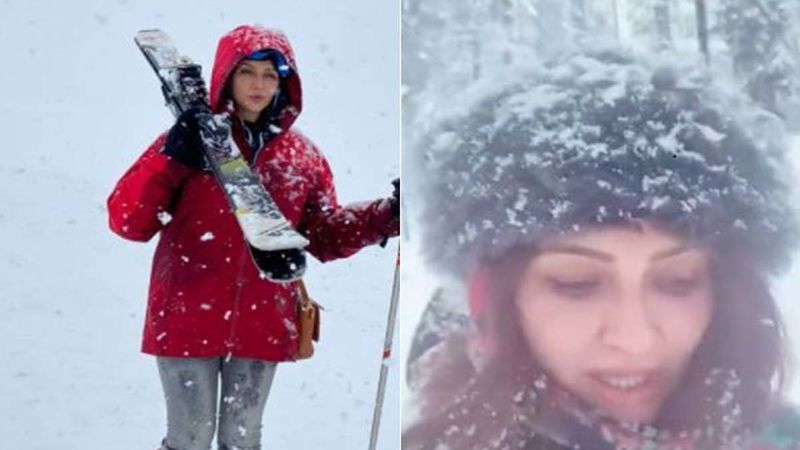 And we assure you we won't laugh, Saumya. Bhabiji Ghar Par Hai former Anita Bhabhi actress Saumya Tandon is holidaying in Kashmir and is seen trying her hand at skiing. The actress just like she shared in her caption is taking baby steps into this adventure sport, a video dropped by the actress on her Instagram account has the actress slowly and steadily skiing on a snow clad mountain. Also the beauty of this Saumya's post is the light snowfall seen in the video.
The actress looks nervous, as she is skiing and moving ahead very carefully. She is dressed in a red jacket paired with grey bottoms in the video. In the caption she shared this being her first day at skiing, asking us not to laugh at her as she learns the sport with baby steps. She wrote in her Instagram caption, "My first day at skiing. Baby steps! don't you laugh. #skiing #firstdayatskiing #gulmarg #gulmargdiaries #kashmir #travel"
Check out Saumya Tandon first day at skiing below-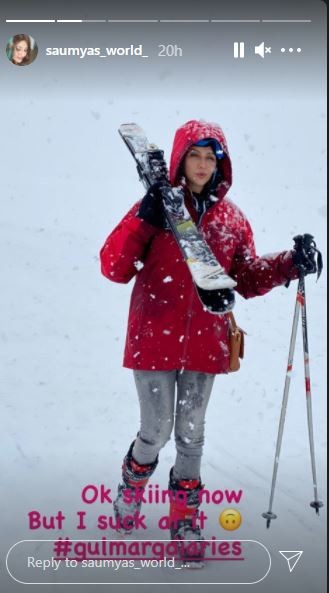 Saumya Tandon's INSTA Stories and post will make you fall in love with Kashmir and create an urge to take a trip to this scenic destination, especially to experience the snow.
Image Source: Instagram/saumyas_world_