Bhabiji Ghar Par Hai: Shubhangi Atre Reveals Camera Lens Broke While Giving Her First Take As Angoori Bhabhi, 'The Entire Cast And Crew Applauded'
Shubhangi Atre has been a part of the show for a long time now, and she has been playing Angoori Bhabhi in the show Bhabiji Ghar Par Hai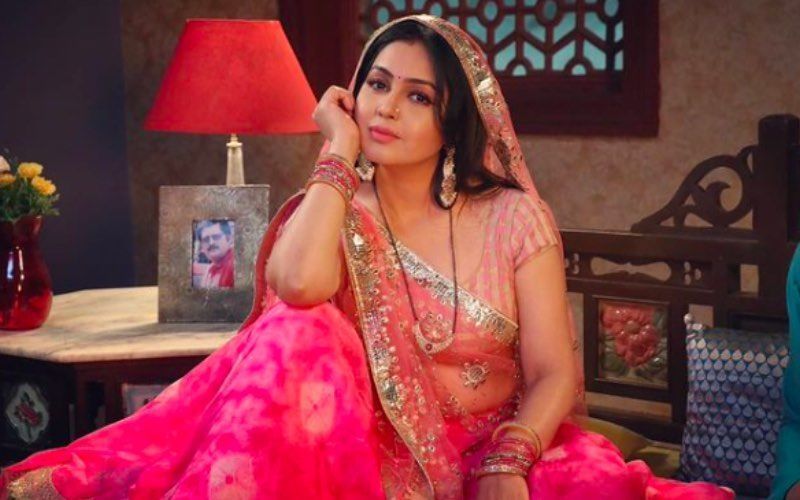 Shubhangi Atre has come a long way since her casting in 'Bhabiji Ghar Par Hai'. Now, in a recent interaction, the actress remembered the first day of the shoot on the sets and how she felt embarrassed when the camera lens was broken while giving her first take as Angoori Bhabhi. She also shared how veteran singer Asha Bhosle praised Shubhangi for her role in the show.

She recalled: "The memory of my first day and the first scene at the shoot is still fresh. As I gave the first take as Angoori, the camera lens broke. Initially, I was very embarrassed and stressed, and my reaction was, 'Oh! my God, what just happened?' But then the entire cast and crew applauded, which was a huge surprise."
She continued, "They said, 'a broken camera lens is a good omen and a good start, you will go far!'. I was so relieved and felt so good about that gesture and statement. It truly made my day and is one of my fondest memories of my day at the shoot."
Atre has been a part of the show for a long time now, and she has been playing Angoori Bhabhi in the show Bhabiji Ghar Par Hai. She also claimed that the role gave her a lot of fame.
She said, "Choosing to essay Angoori's character was a dream come true. I remember attending an award function where someone told me that legendary singer Asha Bhosle Ji, also present at the event, was looking for me. I met her, and she complimented me, saying, 'I watch your show and love your portrayal of Angoori.' She went on to add that 'it seems that the character was tailor-made for me as I suit the role perfectly. There could be no better Angoori than me. And I am one of her favourite characters in the show.' I was on cloud nine to hear such beautiful words from a legend and was completely amazed."
Image Source: Instagram