Bhabiji Ghar Par Hain: Angoori Bhabi AKA Shubhangi Atre Shares She Does Several Touch Ups As The Mask Messes Up Makeup
Resuming the shoot of TV show, Bhabiji Ghar Par Hain, actress Shubhangi Atre shares that the mask messes up the makeup and she ends up wasting time on touching-up to get the best look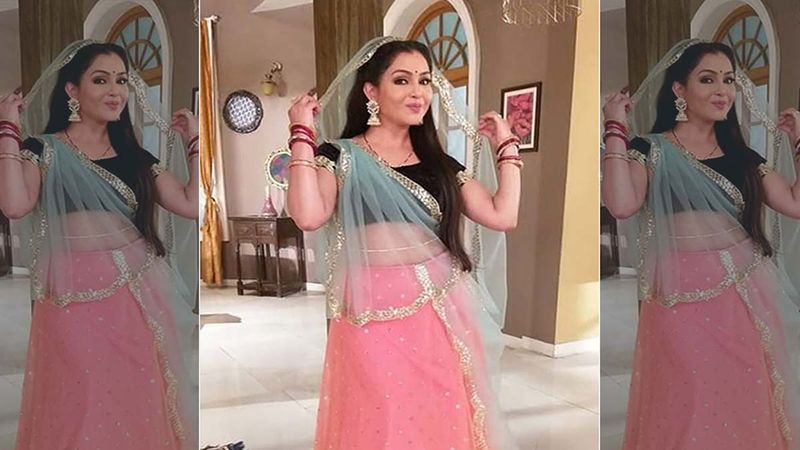 Though stars are excited to be back to work after a long break, due to the outbreak of the ongoing COVID-19 pandemic, they are constantly under the fear of being exposed to this novel Coronavirus. One of the actresses is Bhabiji Ghar Par Hain actress Shubhangi Atre. Playing the role of Angoori bhabhi on the show, she is constantly worried as she has to shoot in different areas of the sets which include her sitting on a sofa, lying down on bed and also accessing the kitchen.
As stated in Hindustan Times, she is quoted saying, "There are scenes where I'm supposed to lie down on the bed or sit on the sofa or work in the kitchen, everything requires me to touch something that would have been touched by several other people. Even though they would have sanitised properly, par darr toh lagta hai." Also when it comes to her makeup, the actress is constantly in need to touch up as the mask messes her makeup and heat makes her face oily.
She adds, "Also, in the heat, my makeup starts dripping and face becomes oily, so I've to do the touch up myself. And every time I need to wash or sanitise my hand. Wearing mask also messes the makeup, especially the lipstick, so I've to do the touch up repeatedly, that's really a concern." While she mentions being comfortable doing her own makeup, she is conscious as someone needs to hold the mirror and pouch for her.
"I've always don that. The only difference is that now, someone needs to hold the mirror and the pouch that has my makeup kit, so that I can do the touch up in between. But even then, having someone come close while holding the mirror, bothers me," she adds.
Also as social distancing is one of the safety measures, the cast is managing well by maintaining safe distance while shooting.
She also feels it is difficult to recognise people as all of them are wearing masks, she says, "It's difficult to recognise people under masks and face shields and understand directions."
Image Source: Instagram/shubhangiaofficial