Bhagyalaxmi's Antagonist Annkit Bhatia Shares His Struggle Of Playing Three Characters On Screen All At Once-EXCLUSIVE
Actor Annkit Bhatia speaks about the challenges he faces while playing an old man and a Sardarji character in his current show Bhagyalaxmi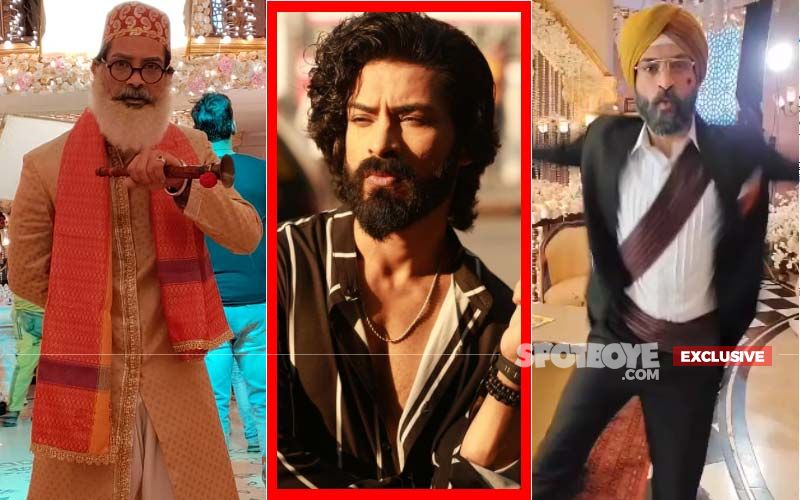 As an actor, you should be trained physically and mentally to shape-shift into various characters. And when it comes to television, the shape-shifting part becomes a bit difficult since an actor gets into the skin of the character and it may become difficult to come out of it. But actor Annkit Bhatia, who's known for his versatility has managed to pull off the role of an old man and a Sardar in his current show, Bhagyalaxmi.
Talking about the difficulties he faced while holding on to the ground of his initial character while playing a different one which is that of an old man, Annkit says, "Initially, it was difficult but then, I once even told my director that I am a little bit confused as I am finding it difficult to hold the ground of my initial character. While playing Khayyam Chacha I was not able to bring in Balwinder's aggression. Muzzammil (Desai) sir asked me to keep the aggression intact because, no matter what, my character of Balwinder stays the same as he is just wearing the facade of an old man."
ALSO READ: Kundali Bhagya Actor Sanjay Gagnani On Playing A Girl In His Show: 'Takes Me 2 Hours To Get The Look'- EXCLUSIVE
The actor who is seen playing the role of the main antagonist in the show also wishes to play the leading hero on screen. He shares, "Yes of course I am enjoying playing the bad guy on screen, but I also want to play the protagonist on-screen one day. I am waiting to get a show where the entire narrative revolves around me, I will then be able to add my different flavour to it."
Image Source: Instagram/ankitbhatia14