Big Fight At Film City: Fed Up With Armaan Malik, Adnan Sami Walks Out Of Star Plus Show The Voice
Big Fight between Adnan Sami and Armaan Malik at Film City has thrown their shoot off the gear. The Voice episode in question is suffering, but the andar ki baat is that both have refused to mend their ways since long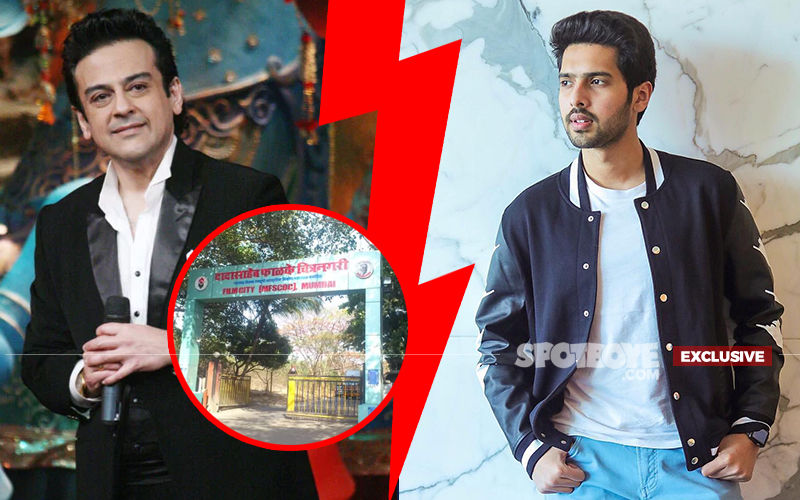 Stage No 3, Reliance Media Works, Film City... it's a big tamasha happening out there. As you read this,
Adnan Sami
has stopped shooting and walked out from The Voice set to sit in his vanity van. No amount of cajoling is helping and matters are going from bad to worse. Reason-
Armaan Malik
.
The story goes that Armaan and Adnan (two of the many judges on The Voice) have never got along on this Star Plus show (well-hidden by their PR team) but today, hell broke loose and the fake mask fell off. What is the problem? Well, both feel that the other does not allow him to have his say on the show and plays a game of one upmanship by having the last word.
What exactly happened today is that Armaan did not go to the set directly. He went into Hotel Westin, called up the show's team and asked if Adnan has arrived. Adnan hadn't yet reached Film City and when Armaan was told this, he insisted that he would start only when Adnan had arrived. The team called him back after few minutes to inform that Adnan has not only reached but all ready to shoot. Hearing this, Armaan set out for Film City but after taking his own sweet time to chill a bit in Westin. Clearly, he wanted to irritate Adnan by reaching late for the proceedings.
ALSO READ: STUNNER OR BUMMER: Mouni Roy, Ameesha Patel, Shibani Dandekar, Kriti Sanon Or Sonakshi Sinha?
Eventually when Armaan reached, the war of words once again broke out on the show with both trying to cut the other. Suddenly, Adnan walked out and shut himself in his vanity van. The team ran after him but Adnan would not relent.
A major part of the show was shot without Adnan since rest of the team members could not cool their heels for a very long time.
Did Adnan eventually come out and shoot? This is a developing story and we shall update you on it. Last heard, the number of cajolers had increased outside Adnan's vanity van!
Updated at 8.30 pm:
Adnan returned to shoot after 2 hours. A guy called Ameet from the production team finally prevailed upon him. Adnan and Armaan did not hug each other to make up, it's just that they went about their tasks in a professional way without any more upmanship. Hope it remains this way. Egos, I tell you!
Image Source:- Instagram/armaanmalik22/adnansamiworld,picsbud,mumbai77