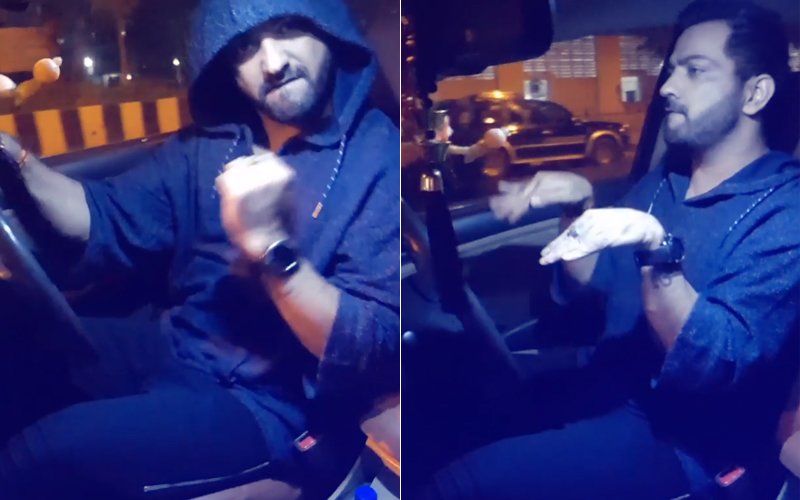 Bigg Boss 10 finalist Manu Punjabi is known for his quirk and high on energy attitude. The commoner, who won many hearts during the controversial show, usually posts a lot of entertaining videos on social media to keep fans engaged. But this time his attempt in doing so has backfired majorly!

Here's what went wrong.

Manu recorded a video, last night, in his car where he is seen grooving to Galti Se Mistake while driving. A lot of times he even leaves his steering wheel and starts dancing. Mind you, he is not even wearing a seat belt.

As soon as he shared the video, a few fans overlooked his carelessness but many pointed it out to him. For a while, Manu replied to a few trolls saying that he was driving on a 'car learning track' and that's why he took the liberty. However, some people asked him that how are normal people walking on the road if it's the so called, car learning track.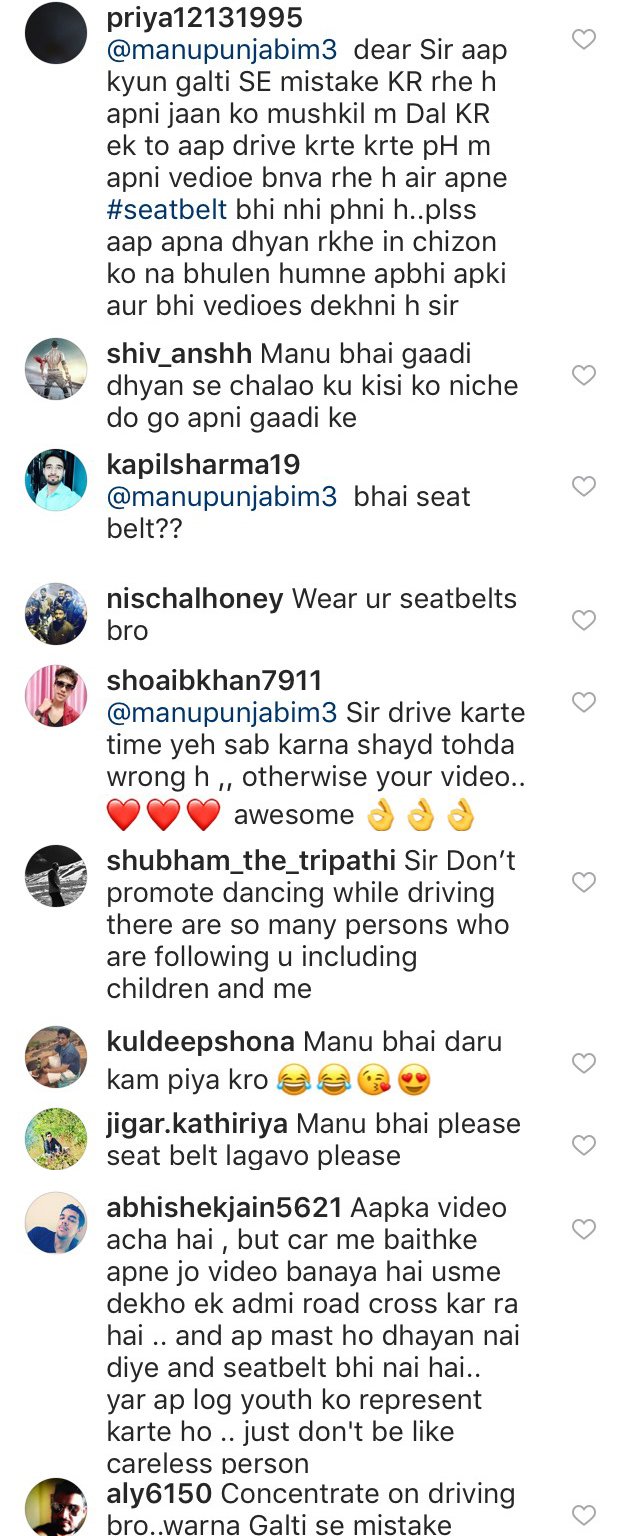 Troll Comments On Manu Punjabi's Video

Nonetheless, we also wonder, why didn't Manu simply put this important information that he has recorded the video on a car learning track, along with the video as a cautionary message for fans? After all, his social media following is huge and comprises of many youngsters.

As trolls pointed out, this 'Galti Se Mistake' could have cost Manu Punjabi a big one!


Image Source: instagram/manupunjabim3