Bigg Bos 14: FINALLY, Jasmin Bhasin Accepts Being In A Relationship With Aly Goni For 3 Years; 'I'm Lucky That Somebody Loves Me So Much'
In a recent episode of Bigg Boss 14, Jasmin Bhasin confessed her love for Aly Goni on national television. While speaking with mastermind Vikas Gupta, Jasmin accepted being in love with Aly, and also spoke about their relationship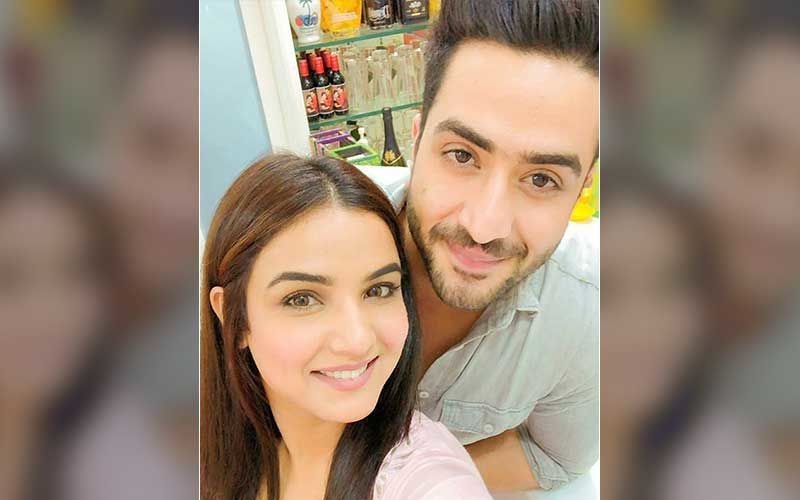 The game is getting tougher for Bigg Boss 14 contestants as days pass by. After the entry of Toofani seniors, BB14 contestants are all set to face the wrath of the challengers in the house, who entered recently. In the meantime, Aly Goni's eviction from the show has left his best friend Jasmin Bhasin all alone. Now, after Aly's eviction, in a recent episode of Bigg Boss 14, Jasmin Bhasin confessed her love for the former on national television. While speaking with mastermind Vikas Gupta, Jasmin accepted being in love with Aly, and also spoke about their relationship.
After entering Bigg Boss 14, Vikas Gupta did what he is known for-making people confess their love. Vikas said that Rahul Vaidya and Disha Parmar's equation is just like Jasmin Bhasin and Aly Goni's relationship. Jasmin laughed it out and said that she is just friends with Aly. Later, Gupta told Jasmin that the nation is not a fool to buy whatever they say and mentioned that it is evident they are in love. When Vikas went ahead and asked Jasmin if she loves Aly, the Baagin 4 actress confessed her love for him, said 'yes', and mentioned that she never denied being in love with him. Bhasin continued to share that she and Aly took time to understand their feelings for each other and they realised it after staying away for such a long period.
Moving on further, Vikas asked Jasmin if she would want to spend her entire life with Aly. Replying to that, Jasmin gave her affirmation. Vikas then added, "Mummy papa dekh lo, achha ladka hai, iske liye show chhod diya." Soon after, when Kashmera Shah made an entry, she called Jasmin a 'mastermind'. As Bhasin took offence over Kashmera calling her a 'mastermind', she mentioned it was not a move of any sorts. Jasmin then said, "Vo pyaar ke liye aaya, pyaar ke liye chala gaya, I am lucky that somebody loves me so much. usne kasam di aur mai maan gayi." The Naagin 4 actress then spoke about her relationship with Aly and mentioned that they have been together for the last three years.
Image source: Instagram/Jasmin Bhasin, Aly Goni