Bigg Boss 10, Day 13: Salman Khan Dances To Prem Ratan Dhan Payo Number
We tell you what will happen in tonight's episode of Bigg Boss 10. This weekend starts with Salman Khan celebrating Diwali with the Bigg Boss contestants. He will be seen dancing to his popular number from Sooraj Barjatya's Prem Ratan Dhan Payo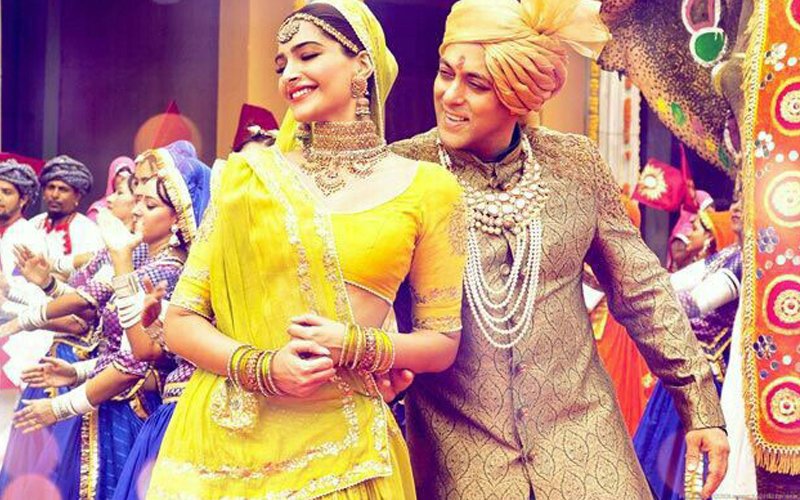 With week 2 coming to an end in the Bigg Boss 10 house,the conflicting relationship between the celebrities and Indiawale has reached to a whole new level. Not only has it had led to fight between the two oppositions but it led to fight within the camps as well.
The past week brought a lot of changes, especially with regards to chance in the satta of the house. The Indiawale had to relinquish their rule over the Bigg Boss House, becoming Sevaks to the celebrities. But were able to reclaim it in a metters of days.
It is now time for host Salman Khan meet and greet the contestants and bring in the Festival of Lights, with the housemates. In his own inimitable style, Salman will be seen give the contestants a quick round up of their actions and its consequences.
Image Source: twitter/colorstv
Kick-starting the festivities, Salman Khan dances on his hit number Prem Leela (Prem Ratan Dhan Paayo). After exchanging Diwali pleasantries with the housemates, he speaks to the contestants questioning them about their behaviour.
Image Source: twitter/colorstv

Starting the conversation on a light note Salman asks Rohan Mehra and Om Swami about their special hidden talent. Rohan entertains Salman with his air-guitaring skills to the actor's chartbusters Omji who steals the spotlight with his unique rendition of the song 'Ye Mera Dil' (Don).
Image Source: twitter/colorstv

Post the fun, Salman questions the unity amongst the celebrities by asking Mona Lisa about her thoughts pertaining to her team's behaviour towards her. Mona, on her part, opens up about the cold vibes she gets from her teammates especially Gaurav Chopra. Salman probes Karan Mehra and Gaurav for not standing up for Rohan against the Indiawale during the luxury budget task.
It is Navin Prakash's turn to take over the Khalnayak Khursi as he is voted the biggest villain in the house (the title was held by Priyanka Jagga last week). Navin agrees completely with the conteatants for giving him the title.
Image Source: twitter/colorstv

Salman interrogates Navin about his shrewd and violent behaviour. But when Navin tries to defends his actions, Salman reminds Navin to think about his pupils before misbehaving with any of his fellow housemates. Adding insult to injury, the Appy Fizz caller of the week questions Navin's integrity. He asks Navin why he wasn't honest with his fellow housemates regarding the immunity task.
It will be interesting to see who is evicted in
tomorrow's
episode.
Thumbnail Image Source: indicine