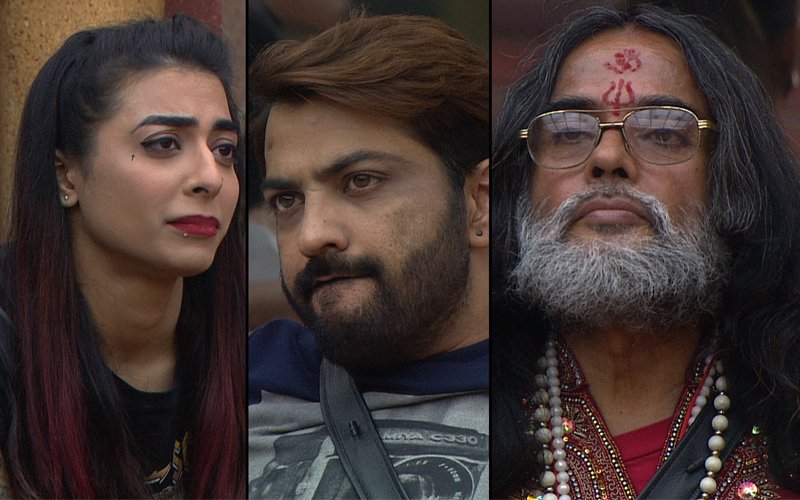 3 weeks into the 10th season of the reality controversial show and Bigg Boss announces the first task for house captaincy. This is happening within a few days of the celebrities and Indiawales merging into one – the housemates.

Bigg announces, the first 3 to enter the confession room will be eligible to contest for the captain's role. Before Bigg Boss can complete his 'speech', VJ Bani, Swami Omji and Manoj Punjabi (Manu) enter the confession room. Karan Mehra misses being the third by a mere second.

The task is named 'Siyaasat', and the three contenders are appointed leaders of different parties. Their task is to get the housemates to follow their political party by wearing a garland of their colour.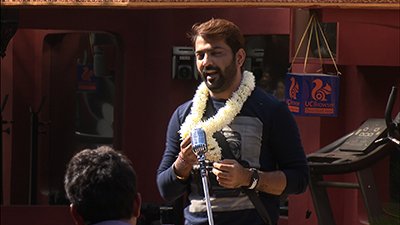 Image Source:Colors

VJ Bani is given the colour yellow; Manu is white and Swamiji red. They are asked to give an opening speech standing on a podium, like a politician in order to convince the housemates to vote for them.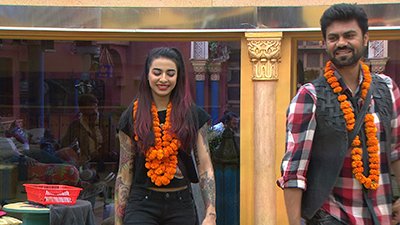 Image Source:Colors

VJ Bani promises more food, while Manu says that he will maintain peace and goodwill in the house. Swamiji goes as far as saying that who so ever supports him, he will take them to the end of the season! We wonder who will keep their promise when they come in power!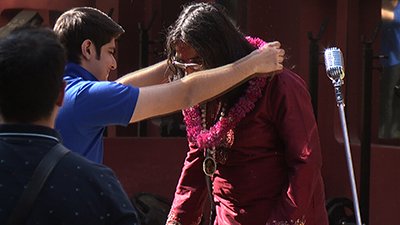 Image Source:Colors

Prior to this, the power to rule the house rested in the hands of the maliks.

Also, watch out for the madness Manveer Gurjar, MonaLisa and Manu are up to in order to irritate Swamiji after his Pardhaphash yesterday. He had stated that the closeness between Manu and Mona is unacceptable and against the Indian culture. He also said that Manu's feelings towards Mona are fake.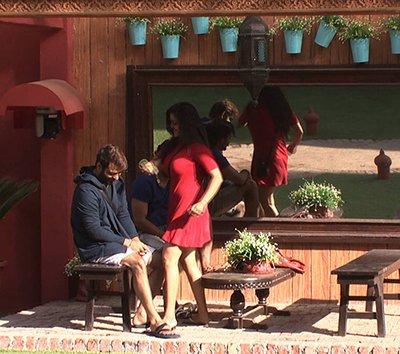 Image Source:Colors

Thumbnail Image Source:colors