Bigg Boss 10, Day 3: Manoj Punjabi And Rohan Mehra Get Into A Big Fight
After Priyanka Jagga's tears, now it is time for fisticuffs in the Bigg Boss House. And this is once again a conflict between the celebrities and the commoners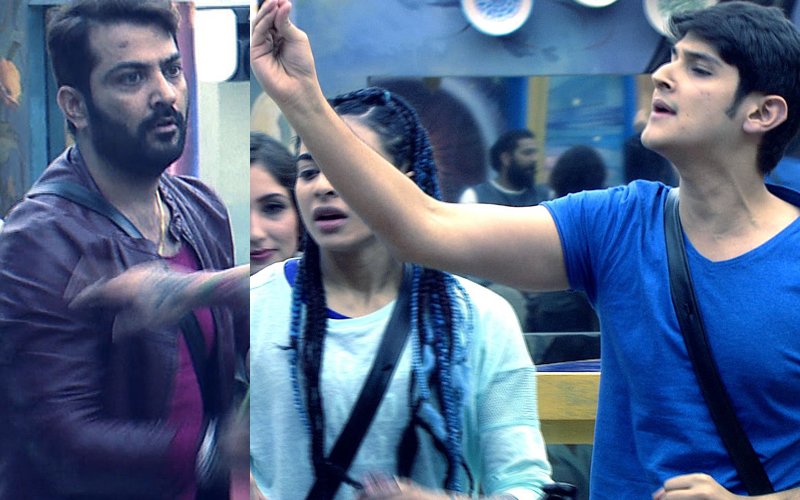 On the third day, the Bigg Boss House becomes a hotbed of temper tantrums and fights. The first luxury budget task, Raaz, opened up a can of worms on Bigg Boss 10 with the Indiawale ending up revealing a lot of their own secrets.
As a result the disputes between the contestants are at an all time high.
Image Source: twitter/biggboss

Tonight
you will see how Bigg Boss gives the celebrities the next riddle to solve to reveal a new secret. The celebrities will be seen looking for opportunities to discuss and solve the riddle. However, all the attention is soon grabbed by a big fight.
Image Source: twitter/biggboss
At the breakfast table, just when Rohan Mehra is sit down to his meal, Priyanka Jagga interrupts him and asks him to move aside and sit next to her.
While Rohan agrees to do so, he tells her that keeping him away from the celebs is a futile exercise as he knows the answer to the riddle.
To this, Manoj Punjabi tells Rohan, "Tu kuch nahi kar sakta" which further irks Rohan.
The matter soon escalates and transforms into a yelling match between Rohan and Manoj. While everyone tries to calm them down, Rohan continues to instigate Manoj.
Image Source: twitter/biggboss
In the midst of all this, Swamiji decides to give Rohan some gyaan after which he flips out, yells at Swamiji and asks him to leave him alone.
Swamiji then gets his revenge by ringing the 'hukum ki ghanti' in the middle of the night, and asks celebs for food.
Priyanka Jagga, who is one of the nominated contestants for elimination this week on Big Boss 10, also makes Rohan wash her clothes.
Image Source: twitter/biggboss
Image Source: twitter/biggboss
The other contestants up for elimination this week are Gaurav Chopra, Mona Lisa and Manu Punjabi. Let's see if any of these fights
tonight
will help the audiences make up their mind and who will leave the Bigg Boss House?
Image Source: Colors