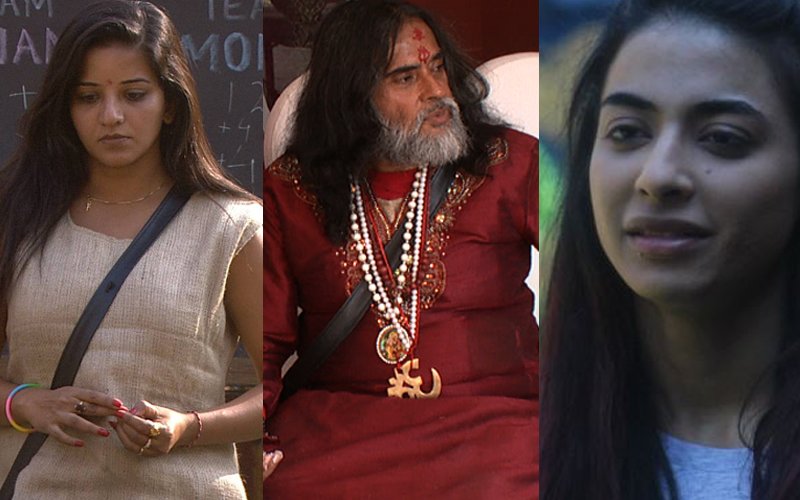 In
tonight's
episode, the contestants wake up to find all their belongings missing. With that, Bigg Boss introduced this weeks' luxury budget task - Lock Down, a task that will take the contestants back to the Stone Age. For this, Bigg Boss confiscates all that the contestants' possessions – their clothes, bags and ornaments, and even the food from the house kitchen.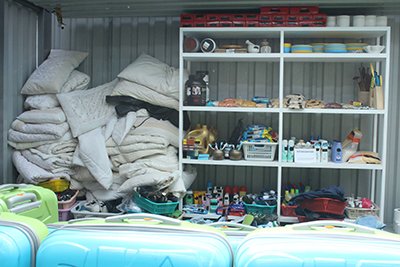 Image Source: colors
The task is termed Lock Down because all the confiscated items are locked away in a container kept in the garden area. The contestants have to live like the early men and they are left with only a piece of cloth (sack) to cover themselves. For cooking, a hearth has been provided. The washroom area too has been locked.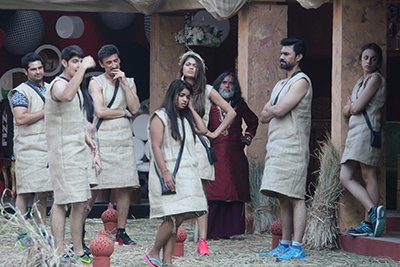 Image Source: colors
Bigg Boss announces Rohan Mehra and Mona Lisa as the captains for the task. Team Mona consist of Manveer Gurjar , Manoj Punjabi, Gaurav Chopra, Nitibha Kaul and Swami Omji, while Team Rohan has Lopamudra Raut, Lokesh Kumari, Karan Mehra, Rahul Dev and VJ Bani.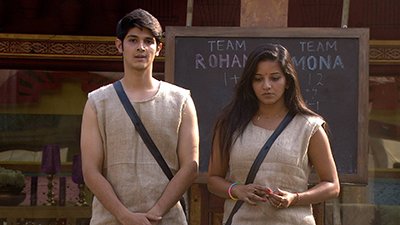 Image Source: colors
While most of the gharwale give up on their essentials to win the task, a few decided to bring along a few items. The rule laid down is - every essential that the contestants keep with them is worth one point. The team with the maximum points at the end of the task, loses. Once Bigg Boss rings the gong, the captains accompanied by one team member each are given a chance to get a 'maximum' of 4 essentials from their container.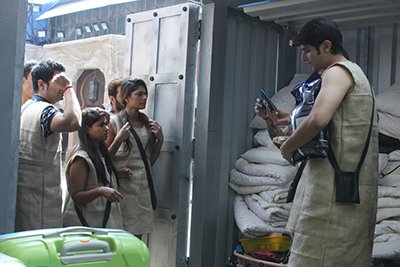 Image Source: colors

Trouble starts when Swamiji goes against the rules, refusing to part with his clothes and ornaments. This leads to an intense fight and a lot of argument between him and his team members.
After repeated attempts to convince Swamiji that they will lose the task if he keeps his things, Manveer and Mona request Bigg Boss to remove Omji from their team.
The holy man refuses to listen to his team, given that he is not on good terms with Mona, Manu and Manveer. He also goes on to tell Bani, that he is doing this only because he supports her team and doesn't want Mona and Co. to win.
After much discussion, the game begins with close to 12 points being added to Mona Lisa's team account.
Tonight's
telecast will also include elements that will have you on the floor rolling in laughter. Adding to the troubles of the contestants, they are made to spend the night in the garden area. Bigg Boss allows them to use the washroom in the jail. Swamiji is the target of a prank played by Manveer. Swamiji who is on his way to relieve himself, is put into a fix when Manveer beats him to the lavatory and locks himself in. Witnessing the Swami pleading with Manveer to get out, the contestants are left clenching their bellies.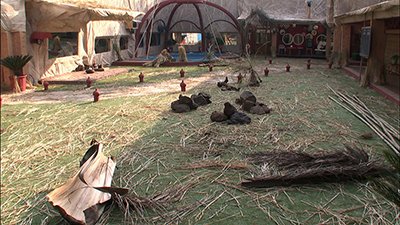 Image Source: colors

Also do watch out for the showdown between Rahul and Manu. To win the task, challengers from both teams will have to finish an entire bowl of rasgullas given to them. Note: The bowl is filled with 25 rasgullas. The contestant to finish all 25 along with the 'ras' will be termed the winner. It will be interesting to see who wins it.

Thumbnail Image Source: colors/twitter