Bigg Boss 10, Day 36: Hey Ram! Lopamudra Raut Pole Dances To Impress Sunny Leone
We tell you what will happen in tonight's episode of Bigg Boss 10. The contestants are engrossed in making their videos to save themselves from this week's eliminations. Lopa raises the temperature with her sizzling pole dance. Manu cheers Mona by arranging a surprise on the eve of her birthday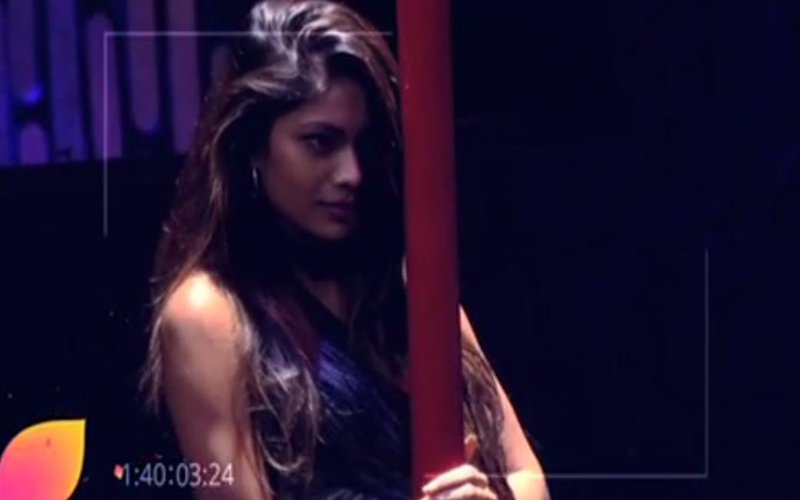 This weekend after a hatke double elimination of celebrity contestant Karan Mehra and commoner Lokesh Kumari, the contestants are left sad and low. They have learnt a painful lesson post the eviction – there is no use fighting with each other in the house because once a contestant is eliminated, it hurts, and hurts lot.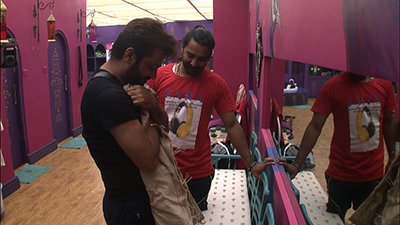 Image Source: colors

While trying to overcome the void caused with Lokesh's untimely exit (Bigg Boss 10: SHOCKING! Commoner Lokesh Kumari Is Out Of The House, Nov 21), Manu Punjabi and Manveer Gujar come across her dress. It is none other than the jute dress she wore in the Lockdown Luxury Task. The y recall all the moments spent with her.

Recuperating from an emotionally draining weekend, the contestants welcome the new week to the tunes of 'Sarkai Lo Khatiya'.

While preparing breakfast for the house, Om Swami irritates V.J. Bani by asking her to prepare a second dish for him for breakfast. Gaurav attempts to play peacemaker, but it backfires as Bani snaps back at him feeling he is siding with Swamiji.

Manu and Manveer try to cheer Mona up, but seeing it not having any effect on her feel that it has something to do with her conversations with Gaurav Chopra.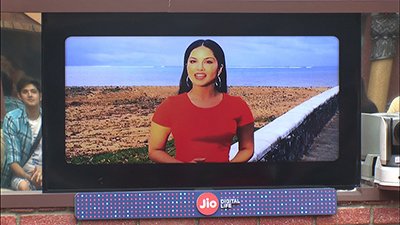 Image Source: colors

Bringing a twist to this week's nomination is Sunny Leone. She introduces a 'Viral Video Fever' task, wherein, the contestants have to create a 3-minute long entertaining video matching the set ups provided by Bigg Boss.

The housemates are divided into two teams with Lopa and Bani being the captains. Rohan Mehra, Manu, Mona and Swami Omji are a part of Lopa's team while Gaurav, Rahul Dev, Manveer and Nitibha Kaul are in Bani's.

The videos created will be judged by Sunny Leone and the entire losing team will be nominated for this week's evictions.

Kickstarting the task, Bigg Boss assigns both teams their first set-up - a tabela. Lopa's team goes in first, where Rohan and Manu pretend to be a cow and buffalo engaged in a conversation regarding their annoying master Swamiji. Bani's team recreates a scene from Deewar but by adding a fun twist to it. Gaurav acts like Amitabh Bachchan, Bani as Sumitra Devi and Manveer as Shashi Kapoor.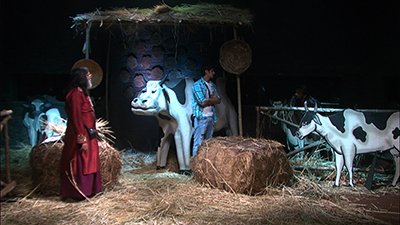 Image Source: colors

The second set-up is that of a Disco. Both teams turn on the heat as Lopa, Manu, Manveer and Rahul pole dance to impress Sunny Leone.

Once dusk arrives, Mona confronts Manu about his comment where he states that she needs both him and Manveer to stay inside the house to support her. Manu justifies himself saying that it was meant to be a joke.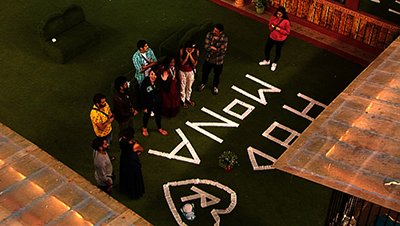 Image Source: colors

Further, to cheer Mona up and bring in her birthday, Manu plans a surprise for her where he writes 'Happy Birthday Mona' in the garden area using tissue paper rolls. The other contestants also join in and sing 'Happy Birthday' for her.

We wonder whether the contestants will be able to impress Sunny Leone with their videos in the Viral Video Fever task. One thing is for sure, they will go to any heights to save themselves from nominations.

Thumbnail Image Source: colors