Bigg Boss 10, Day 41: Salman Khan Walks Out On Swami Omji After An Ugly Spat
We tell you what will happen in tonight's episode of Bigg Boss 10 - Weekend Ka Vaar. Ex-contestants Gautam Gulati and Mandana Karimi reprimand Gaurav about his boring personality. Vidya Balan is all set to bring new twists to the Bigg Boss Kahaani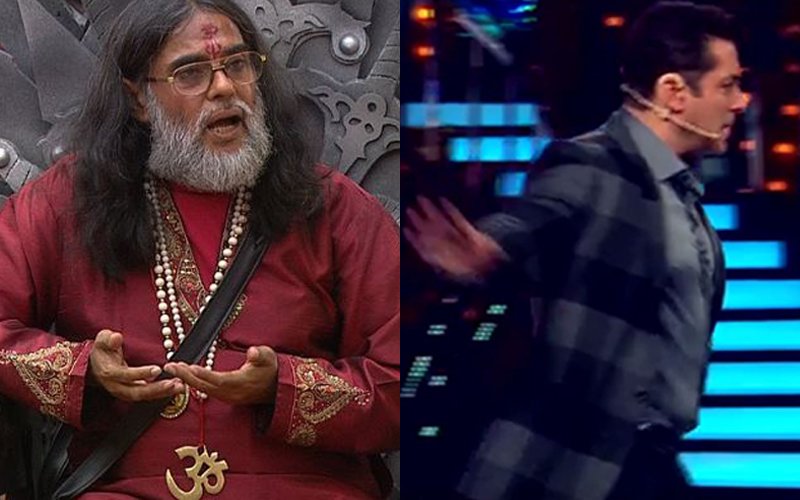 Tonight's episode of Bigg Boss 10 - Weekend Ka Vaar is full of twists and turns. Starting with the most spiciest one, when Salman Khan asks the inmates to nominate the 'Khalnayak' of the week. The inmates, without wasting a breath nominate Swami Omji.

Salman asks Manveer if he supports the boycott of Swami Om, to which, Manveer agrees (Bigg Boss 10, Day 40: Housemates Boycott Swami Omji After Ugly Spat, Nov 25 2016). Swamiji. is unanimously voted as the Khalnayak. Salman as well doesn't seem surprised.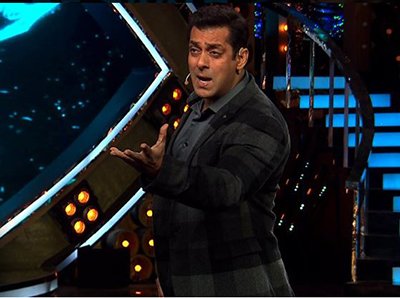 image Source:twitter/colors

When Salman questions Omji about his behavior in the house leading to all the inmates nominating him, the holy man says that they had already decided it.

Salman reprimands Swami Om for his double standard behavior inside, where on one hand he is nasty with all the housemates right from Mona to Rohan, and on the other hand he keeps on apologizing to the camera.

Salman continues that seeing the nine contestants voting against Swami, the audience too will dislike him. Being his adamant and over confident self, Omji declares that he will win the show.

Salman gets totally irked and walks off after spending some time arguing with Swami. The housemates also lose their patience and shout at Swamiji for behaving in an inappropriate manner.

Another highlight of tonight's episode is Bollywood Ace actress Vidya Balan who will make an appearance on the reality show to promote her upcoming movie Kahaani 2.

Vidya brings along with her a series of surprises in the form of wildcard contestants (Bigg Boss 10: Priyanka Jagga's WILD CARD Entry In The Bigg Boss House, 25 Nov 2016).

Besides Vidya Balan, Bigg Boss 8 winner Gautam Gulati and Bigg Boss 9 finalist Mandana Karimi too will appear on the show as a part of 'Salman Ki Sabha'.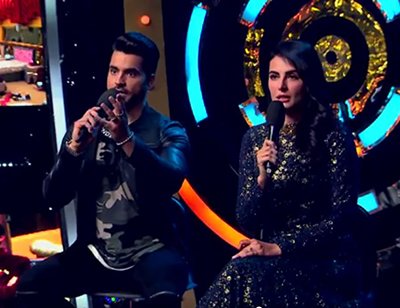 Image Source: twitter/colors

Mandana criticizes Gaurav Chopra for being too image conscious in the house. She continues that it's tiring to always watch him tell VJ Bani to watch what she says. But when Gaurav responds and says he has a certain image and will do everything to try and maintain it till the end of the show, Mandana says that it has made him come across as a boring housemate.


Thumbnail Image Source: twitter/bigg boss