Bigg Boss 10, Day 5: Swami Omji Admits He Is A Dhongi, Sevaks Get Second Chance To Rule The House
We tell you what will happen in tonight's episode of Bigg Boss 10. After spending less than 24 hours in the Bigg Boss jail, Swami Omji is losing his mind and the commoners and the celebrities are locked in battle once again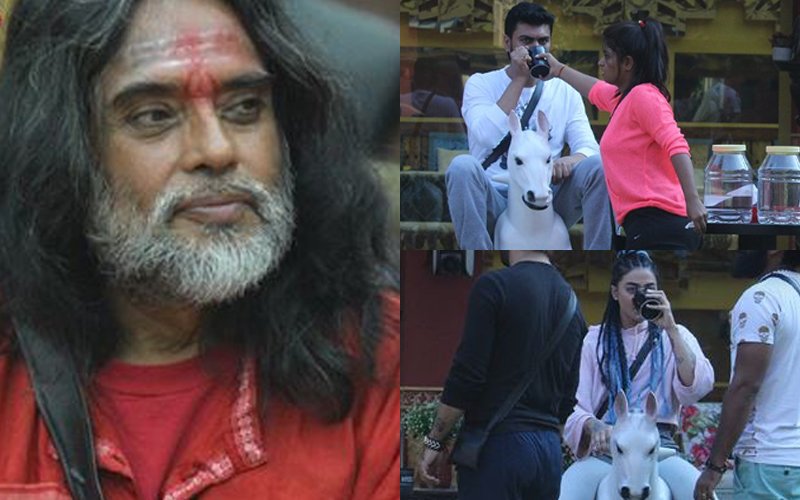 In today's episode of Bigg Boss 10, Swami Omji and Mona Lisa will be seen beginning their day in the house prison. Removed from the comfort of the house, Swami Omji looks traumatised and on the brink of a breakdown. And the meltdown comes soon, with him telling the camera that he is a dhongi as well as a dangerous badmash.

Besides this viewers will also witness him telling his cellmate - Mona Lisa, that he thinks Katrina Kaif isn't a good actor. He will also be seen asking Bigg Boss to install an AC in the jail as he cannot bear the heat. If not, he threatens to break the prison and run off.


In yesterday's episode, the celebrities lost the luxury task after they failed to guess the secrets of the other team, Indiawale. Due to this, they also lost their chance to take over the power to run the house. With the present maliks breaking certain important rules – cooking their own food - Bigg Boss will provide the celebrities another chance to gain the powers. In order to gain power, two members from each team will ride a rocking horse continuously.




While the Sevaks elect VJ Bani and Gaurav Chopra to represent them, Priyanka Jagga and Navin Prakash take charge of the Maliks team. At certain intervals (cue the horses neighing), the riders will have to drink from a cup of water offered to them by the opposing team.


It will be interesting to see if Indiawale are able to retain their power and whether the celebrities make the most of their second chance to rule the house.


Image Source: Colors & twitter/biggboss