Bigg Boss 10, Day 51: Swamiji URINIATES; VJ Bani And Gaurav Have A BIG SHOWDOWN
We tell you what will happen in tonight's episode of Bigg Boss 10. Swamiji embarrass himself and urinates in the kitchen in full view of the contestants. Priyanka gets physical with Rohan and Lopa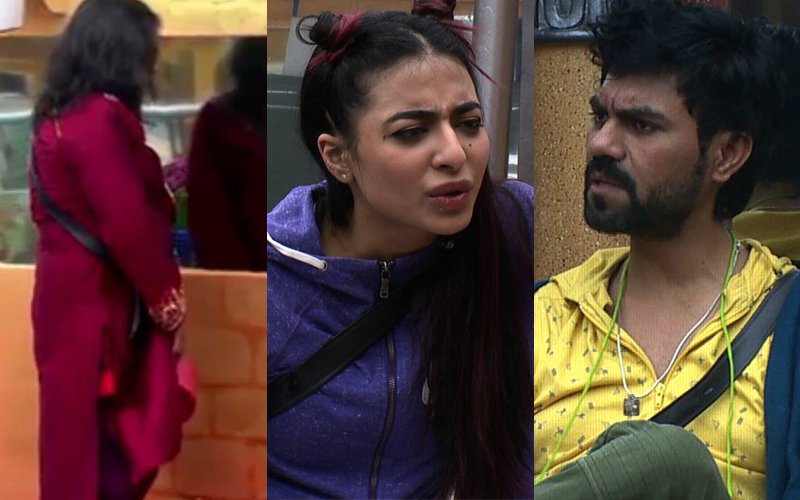 Bigg Boss introduces the week's Luxury Budget task - BB Taxi Stand. Manveer Gurjar and VJ Bani get appointed as the Bigg Boss Taxi drivers, while Priyanka Jagga is seen in the role of a traffic officer. All other housemates are commuters and are each handed over 2000 points to pay penalties, tolls and travelling expences.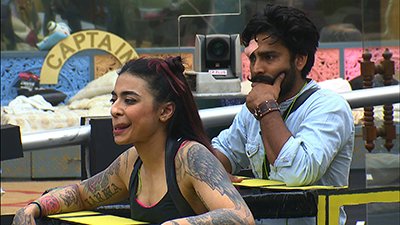 The rule of the task is that the contestants need to make use of the taxis driven by Bani and Manveer to move around in the house. The two drivers are to charge the contestants a fare for the travel. Priyanka who is appointed the traffic police is allowed to demand money from them for breaking any rules and regulations.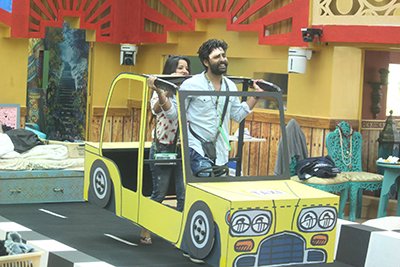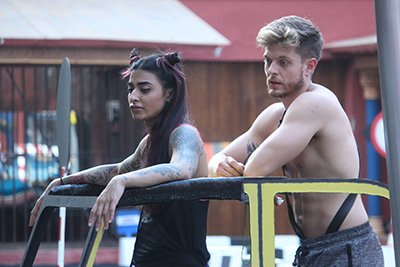 A taxi can move only when the signal is green. In the instance any contestant misplaces or looses their money, they will be imprisoned. This task plays an important role in this week's captaincy.

Out of the 3 – Bani, Manveer and Priyanka, whosoever collects the most points will be a contender for the task and the commuter with the highest score left will be the second.

As the task progresses, things take an interesting twist in the house. VJ Bani and Gaurav Chopra get in to an ugly spat when the former asks if he will give her all his money. Irked by her request, Gaurav says he has always stood by her side. Not giving him a chance to explain, Bani continues explaining her statement further irritating Gaurav.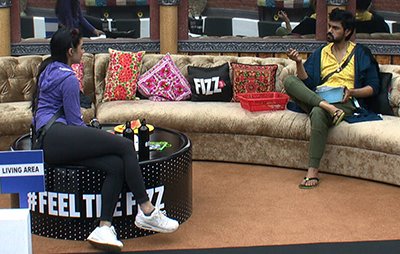 The moment Gaurav snaps, Bani walks away from there and is hear dsaying 'Convenience ki dosti rakhte hai bhai sab ghar ke andar!'

Swamiji not only embarrasses himself during the task but also invites the wrath of the other housemates, by relieving himself in the kitchen. It so happens that when demanded 100 points to commute Swamiji to the washroom, he feels it's too much and stars urinating in the kitchen. Yuck!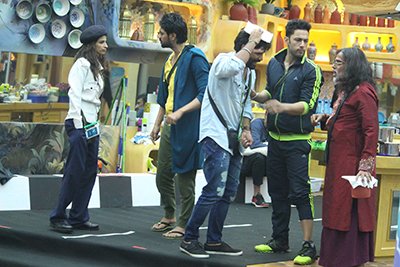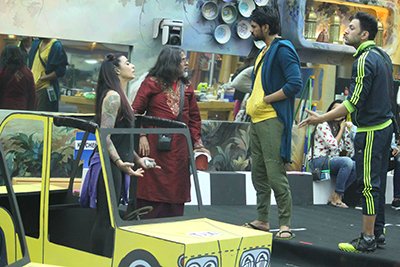 During the course of the task, Priyanka gets into a hyper mode to accumulate maximum points. Besides demanding Jason Shah to pay a fine for moving from the luggage room to the bedroom, she gets into a physical fight with Lopamudra Raut and Rohan Mehra.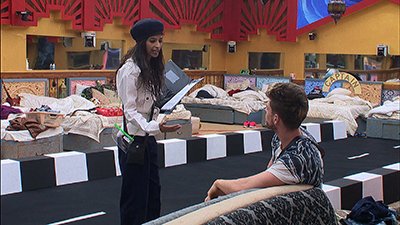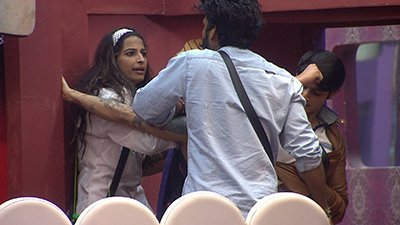 Thumbnail Image Source: colors