Bigg Boss 10, Day 53: VJ Bani Finds Solace In Jason's Arms!
We tell you what will happen in tonight's episode of Bigg Boss 10. Gaurav Chopra is elected the new captain, VJ Bani walks out of a press conference, and lots more...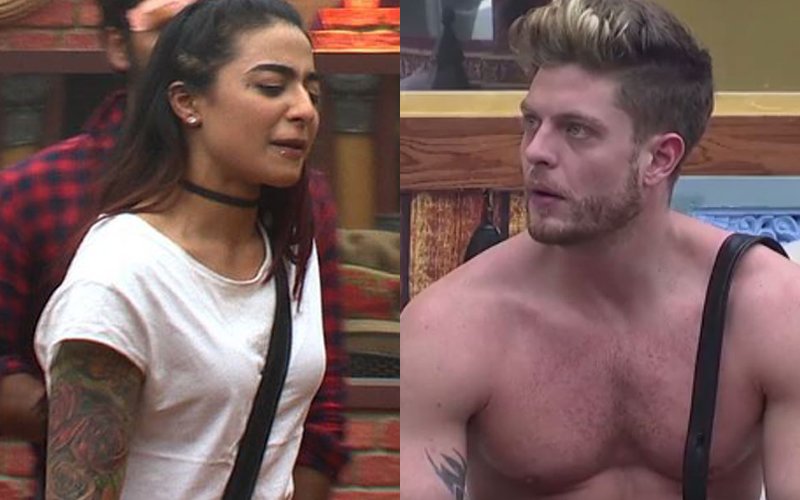 During breakfast, while all housemates are seated around the dining table, Swami complains that he has always shown his support to Rohan Mehra but the young TV star ill-treats him. Rohan fires back that he feels that Swami is a fake and has double standards.

Hearing this, Swami loses his cool and begins his tirade against Rohan. Lopamudra who is also seated there gets irked and tells Swami to shut up and let everyone eat in peace. But Omji pays her a deaf ear and continues his rant. He says he behave like this and insults Rohan when Rohan behaves the same with him. Frustrated with Swami, Rohan calls him a ' Pagal Insaan'.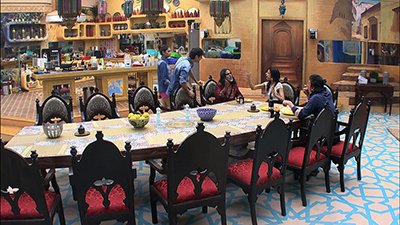 Adding fuel to the fire is Priyanka's entry. Priyanka enters the moment Rohan is lashing out his frustration on Swami and tells him to mind his language. Swami tells his 'daughter' that Rohan keeps picking fights with him to gain footage in the show. Shocked hearing this, Lopa clarifies that Rohan has a fan base and doesn't need Swami's help.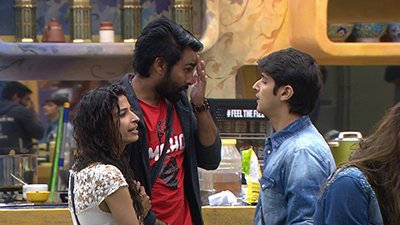 Manveer Gurjar attempts to calm Rohan down but it has no effect as Swamiji continues his non-stop blabber. The argument takes an ugly turn when other housemates get involved in it as well.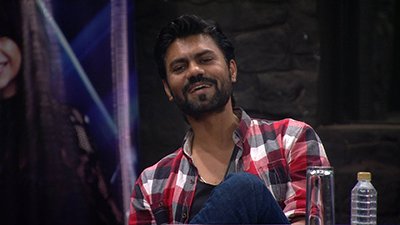 After this weeks' Luxury Budget Task - BB Taxi Stand, Priyanka Jagga and Gaurav Chopra are nominated for the captaincy. Gaurav Chopra wins it - and the equations in the house change.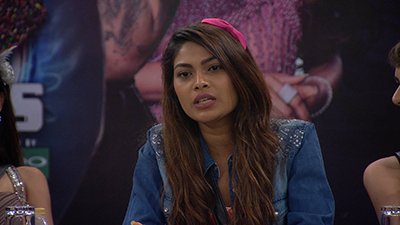 When asked by Bigg Boss to nominate two contestants to spend time in jail, Gaurav announces Lopamudra Raut as one, well this was expected given their ugly spat yesterday (Bigg Boss 10, Day 52: Lopamudra BREAKS DOWN; Rohan Treats Omji Like A DOG!, Dec 8)

Gaurav justifies himself and says that according to him, Lopamudra lies a lot. This absolutely doesn't go down well with her and she starts yelling.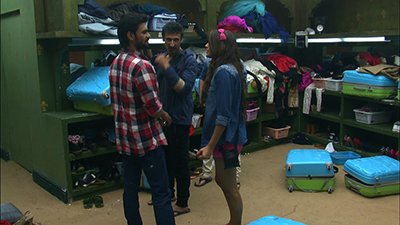 In the luggage room, she confronts Gaurav saying that he is feeling insecure as well as she had more points than him yesterday.

When asked to enter the jail, she storms off saying ' Main nahi jaungi jail!' Besides her, Swami too is sent to jail.

In the evening, a press conference is held wherein all the nominated contestants – VJ Bani, Manveer, Rohan, Lopa, Sahil Anand , Priyanka and Nithibha Kaul - and captain Gaurav are made to answer a volley of questions thrown at them by media representatives.

While Manveer gets questioned about his identity inside the house in Manu's absence, Priyanka faces hard-hitting questions about her insensitive behaviour towards other contestants as well as her relationship with Swami

The focus then shifts to Lopa. She is asked if Bani is insecure of her. Lopa answers in th affirmative. While Bani is addressing a question thrown at her, Lopa keeps interfering repeatedly. Bani take offense to this behaviour and walk out of the conference.

In the aftermath, Bani goes on a rant and says that Lopa just wanted to look good in front of the media and hence put her down by interfering in her talk.

Manveer tries to pacify her but his efforts go in vain. As the day draws to a close, Bani finds solace in the arms of Jason Shah. Gaurav tries to make peace with her but she gives him a deaf ear.

Image Source: colors