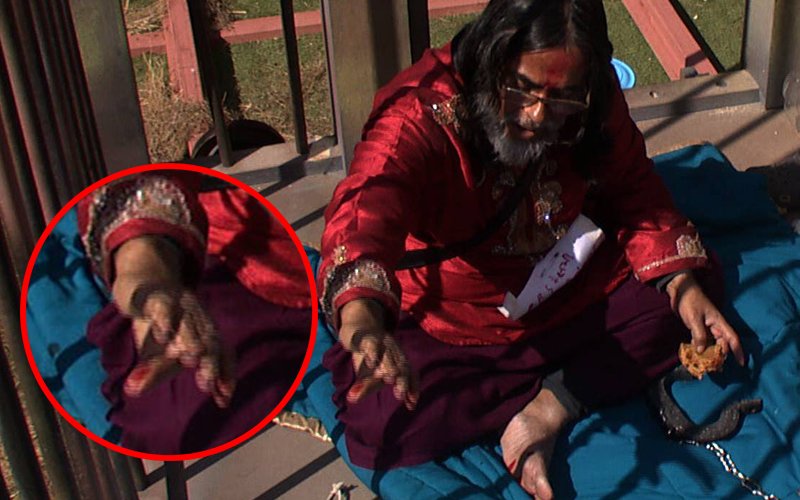 Keeping the spirit of the ongoing Maal Gaadi task alive, contestants wake up to Dhadak Dhadak, the peppy number from Bunty Aur Babli. Swami Om begins his day by justifying himself to Manu and Manveer after disparaging them earlier. Suprisingly, he apologises to them too.

While walking in the garden area all by himself, Manu ponders over the sacrifices he has made in the past few months in order to be a part of the show. He concludes that his hard work will bear fruit with him winning the show. Swami, on the other hand, continues with his bizarre shenanigans by writing – 'Bigg Boss viewers, mujhe maaf kardo and vote for me' - on a piece of paper and hanging it around his neck.

Following this, Bigg Boss resumes the Maalgaadi task and asks the contestants to get back inside the jail. Even before Bigg Boss rings the buzzer to commence the task, Swami decides to make a place for himself and sits inside the Maalgaadi loaded with food.

This is after he quit the task mid-way yesterday to become a contender for this week's captaincy. His unreasonable behaviour upsets Manu and Nitibha, leading the three into an ugly spat.
Swami being at his nastiest best, attempts to snatch Nitibha's umbrella (she carried it along to shade herself in the maalgaadi), but in the shuffle, he ends up hurting himself.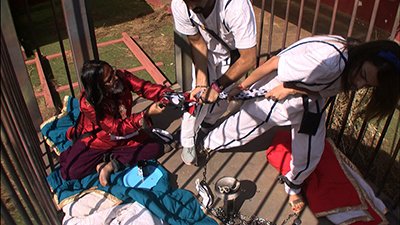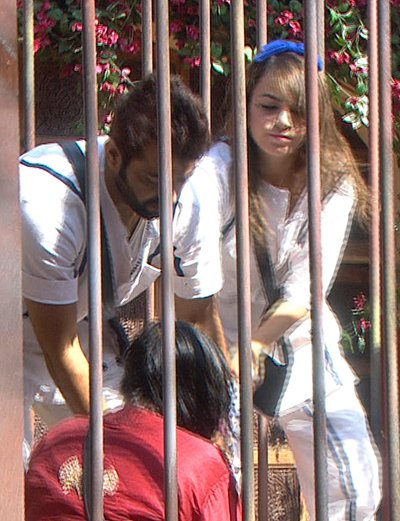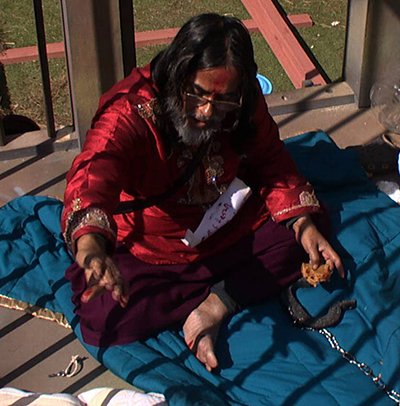 The wound starts to bleed. To the dismay of his fellow contestants, he starts sprinkling his blood on them instead of bandaging the wound.

Irked with this, Bigg Boss calls Swami inside the confession room. After giving him the required medical attention, BB rebukes him for breaking the games' rules and interrupting the task voluntarily.

The task starts once again and the first kaidi to be released and delivered by jailers Mona Lisa and Rohan Mehra is Manveer Gurjar. With only Nitibha Kaul and Manu Punjabi left in jail, the game gets even more interesting.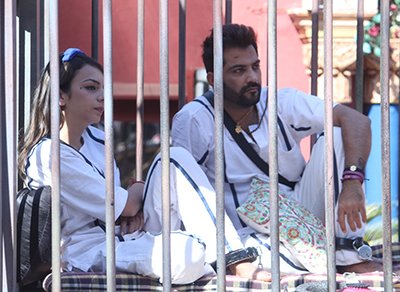 When the second siren sounds, Mona and Rohan free Manu from the jail. Manveer Gurjar and Nitibha, finally take out some time to resolve the growing issues between them. But, even before they could reach a conclusion, Manveer exits the jail.

As the last and the final siren rings, the housemates celebrate their victory and release Nitibha. Later in the day, Bigg Boss announces that after successfully completing the task, the housemates have managed to clock in Rs 28 lakhs, thus increasing the winning amount to Rs. 43,99,206. With this, Bigg Boss also declares that VJ Bani and Swami Om will fight for captaincy.

Image Source: colors