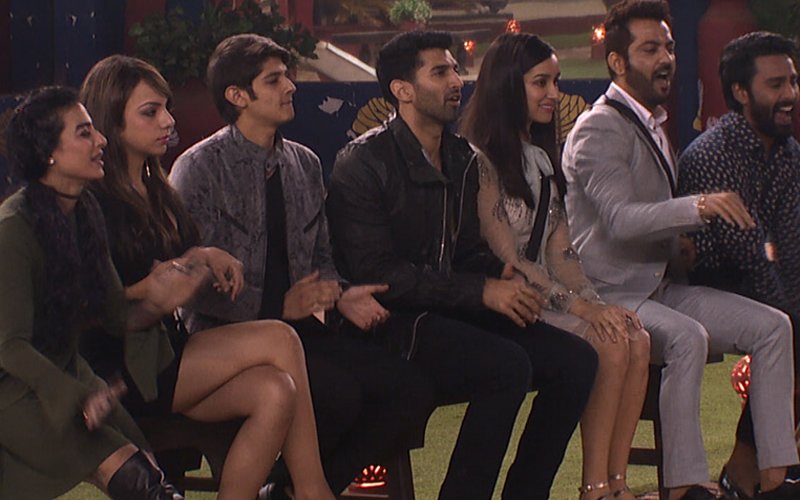 Shraddha Kapoor has been under the scanner for the last few days (After Daddy Took Her Back From Boyfriend Farhan's House, Jan 5),(Shraddha Moves In With Lover Farhan, Papa Shakti Drags Her Back Home, Dec 8, 2016), but, for a change, she is in the news for the right reasons. The actress, along with co-star Aditya Roy Kapur will make an appearance on Bigg Boss 10 to promote her upcoming film, OK Jaanu and the two have a great time.

This week's 'Weekend Ka Vaar' starts with Salman Khan pumping up the contestants' confidence for the final leg of the show. Articulating the disturbing incidents that took place during the week in the house, Salman counsels the housemates and advices them to let bygones be bygones and start afresh. Salman also requests them to challenge their own willpower and put up a strong competition in the last three weeks of the controversial reality show.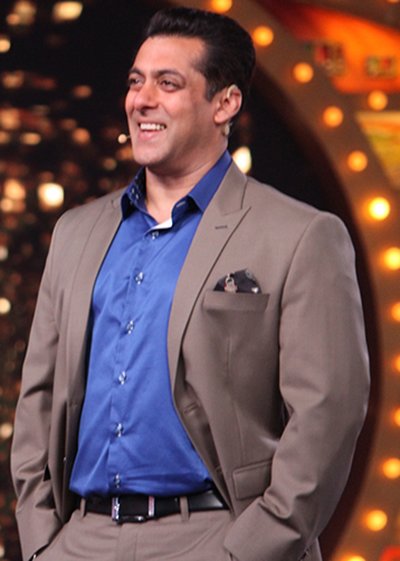 Making the contestants media ready, Salman plays a fun game with the inmates, wherein Manu poses as the winner of Bigg Boss. Manveer then bombards him with awkward and tricky questions.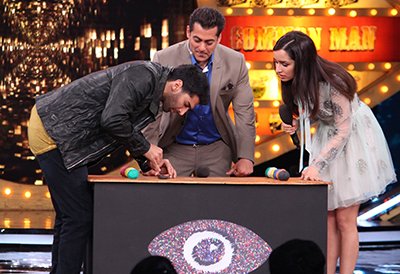 As the evening progresses, the contestants are in for a pleasant surprise, when the lead pair of OK Jaanu - Shraddha Kapoor and Aditya Roy Kapur - makes a grand entry, dancing to their movie's hit song Humma Humma. Soon after, Shraddha and Aditya conduct a dance-off between the housemates.

Here, the housemates are divided into jodis to showcase their crazy moves. Introducing a twist to this face-off, the two give the contestants few fun props which they need to incorporate creatively in their performance. The first ones to get groovy tonight are Lopamudra Raut and Mona Lisa. They showcase few seductive moves dancing to the song Humma Humma with a whip and a matka. Up next, the infamous jodi of Manu Punjabi and Manveer Gurjar twirl around with a fake snake and a fur stole.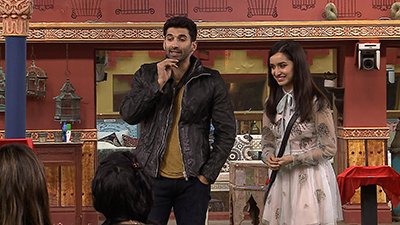 Moving on to the next task, Shraddha and Aditya get the jodis of the house -- Manu- Mona, Manveer – Nitibha and Lopa- Rohan- to take a compatibility test. According to the rules, if the jodis fail to give the right answer about each other, VJ Bani will pop an egg on their heads. While Lopa and Rohan pass with flying colours, Manu- Mona and Manveer- Nitibha are subjected to the 'eggy' punishment.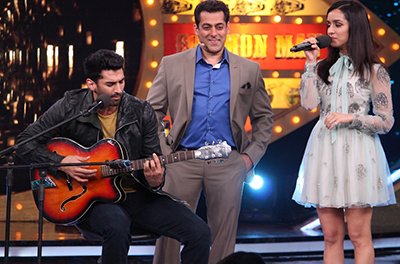 After having a gala time inside with the contestants, Shraddha and Aditya join host Salman Khan on stage. They make Salman play the 'OK Jaanu game' with them. For this, Salman is given different situations and has to pick a response that would make his Jaanu happy. From choosing his mother Salma Khan over his jaanu to forgetting her birthday, to watching a World Cup match over going out with her, Salman gives some hilarious responses to the questions thrown his way.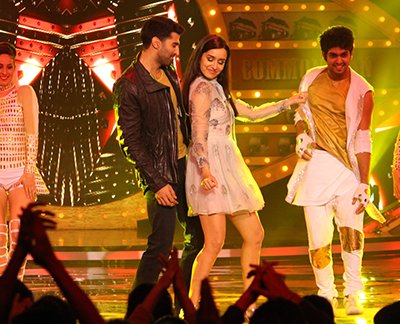 Salman then asks Shraddha and Aditya to croon the Humma Humma song live for everyone. Further, Shraddha and Aditya get Salman to do the hook step of their popular song and Salman happily obliges.

Lastly, Salman closes the episode by giving a teaser about the eviction and the housemates wait in anticipation. We wonder now, post Swami Om's unceremonious eviction from the house, who will be the next contestant to bid adieu to the glass house.


Image Source: colors