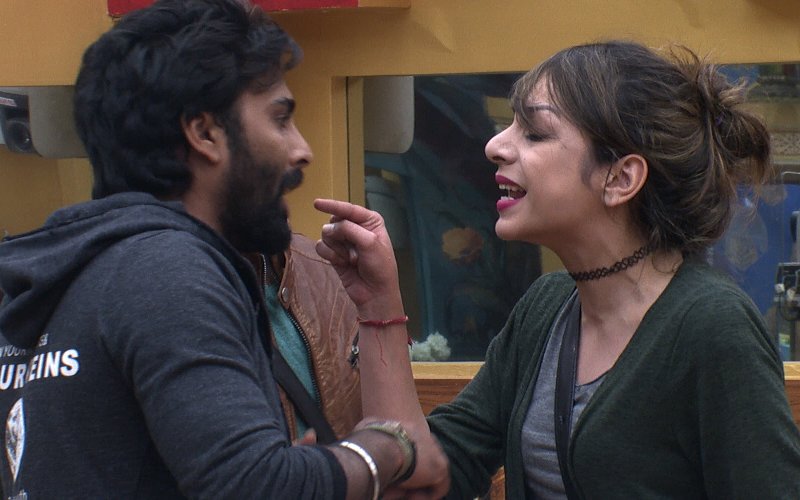 Bigg Boss housemates wake up on a happy note, to the tunes of Tumhi Ho Bandhu (Cocktail). Just as the day begins, Manveer Gurjar is seen having a chat with co-contestant Nitibha Kaul, persuading her to complete the household chores assigned to her. However, Nitibha pays no heed to the captain's request and walks away.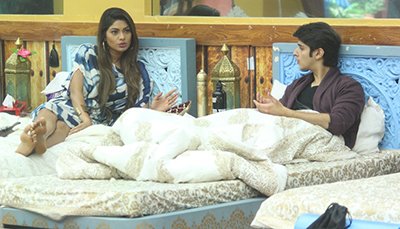 At the same time, Lopamudra Raut and Rohan Mehra are seen attempting to sort out their differences but as always, their discussion turns into a pointless argument. Rohan then goes on to tell Lopa that she says a lot of things when angry and regrets later. While Lopa tries to defend herself, Rohan snubs her, saying that he gets affected with her words but does not express it since they are friends.

As the day progresses, VJ Bani and Nitibha are seen conversing with each other, but a few minutes in, the former is reprimanded by Bigg Boss for speaking in English. On being pulled up, Bani stops immediately, but Manveer makes note of it and warns her to follow the rules and avoid mistakes. Soon after, Nitibha too gets pulled up for the same. Manveer gets furious and lashes out at Nitibha for being careless as well as ignorant towards his warnings just a while back.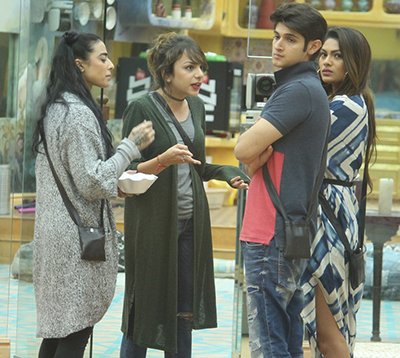 Nitibha tries to justify herself but Manveer leaves her speechless by pointing out her mistake. The conversation soon snowballs into an ugly fight. Both, Nitibha and Manveer start hurling abuses at each other. Nitibha ends up saying that Manveer failed as a captain and was no good in the last 7 days, but, is now forcing everyone to follow the rules.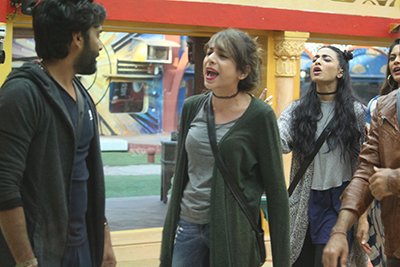 In the evening, Bigg Boss introduces the Ranking Task as a build-up to the ticket to finale week task. For this, the contestants are asked to rank themselves in the order of 1 to 6. Then they need to claim their position by standing on a ranking podium on the post they feel they deserve. Bigg Boss also informs them that this task will have a direct implication on the ticket to finale task and the one with the highest rank will get an edge over other contestants. Rohan is appointed the sanchalak (moderator) of the task given he is nominated for the entire season (Bigg Boss 10, Day 74: Rohan Mehra Wants To Quit Bigg Boss 10, Dec 29).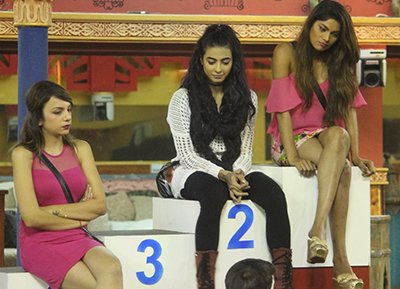 As the task commences, Manu, Lopa, Bani and Manveer appeal for the number 1 spot and try to support it with a legit reason. Nitibha too tries to seize this opportunity but ends up in 3rd place. With Bani and Lopa vying for the no.1 spot, an argument erupts between them. When Bani tries to put forth her point, Lopa interrupts her and makes sarcastic remarks. Needless to say, Bani snaps. After hours of discussion and bickering, the housemates finally reach a conclusion and announce their ranks.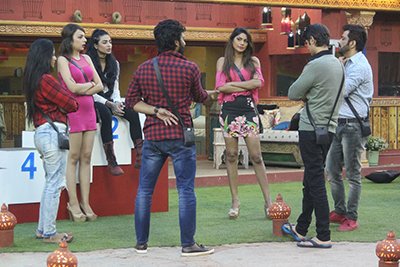 After completing the task, Bani is seen analyzing her stand in the task when Manveer comes and tries to strike a conversation with her. He tells her that she is showcasing herself as a weak link in front of others by giving up on everything so easily. But Bani tells Manveer to not interfere in her matters. Furthermore, Manu, Nitibha, and Mona also join in the conversation and they begin discussing Lopa's attitude and her negative behaviour towards the housemates.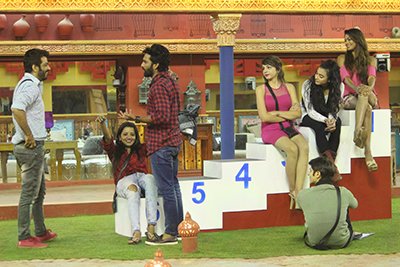 Manu quickly points out that Lopa is a spoilt brat since all her wrong actions were encouraged by Rohan, Karan Mehra and Rahul Dev in the past.

With so much bitching going on in the house, who do you think will end up at the top of the ladder, gaining an advantage in the finale week task? Tell us in the 'Comments' section below.


Image Source: Colors