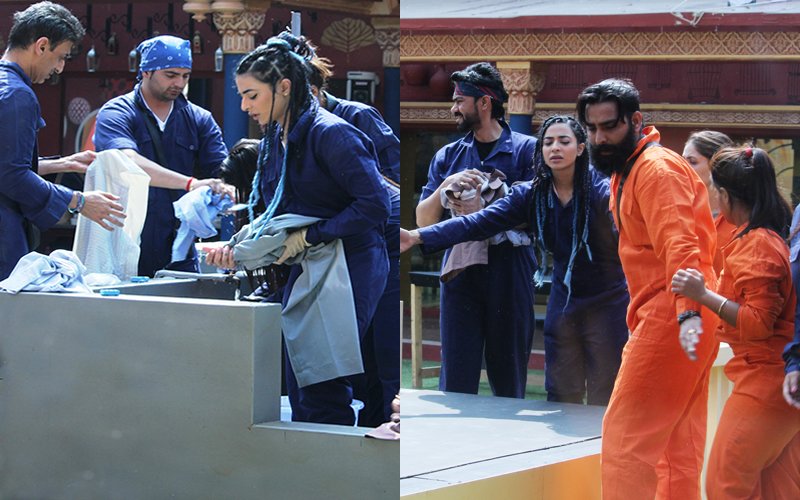 A new week has begun and it's time for new challenges for the Bigg Boss house contestants. Life becomes tougher as Bigg Boss has given a very physically draining task to the housemates.

Today you will see the contestants performing Laundry services in the house. Yes, you heard it right! At the outset of the second week inside the house, Bigg Boss will introduce a new luxury budget task – BB Laundry. It is an arduous task involving washing, cleaning and ironing clothes.

A conveyor belt will be placed in the garden area through which different types of clothes are sent in. The housemates will be divided into two teams- celebrities will be a part of Team Blue while Indiawale will be Team Orange.


Once the conveyor belt starts moving, members of both the teams will have to pick their set of clothes by standing behind the barricade and further wash, clean and iron them and present a final product to the inspector from the opposition team.




The inspector will be given the power to check the quality of the clothes after they are washed and reject clothes that are not up to the mark and might have stains or creases on it.

While Rohan Mehra is elected as the inspector for Team Orange, Nitibha Kaul will inspect Team Blue's laundry.

The winner of the task will not only have the opportunity to decide the luxury budget but he/she will also have a say in 'satta parivartan' and nominations.

So which team will nail this task? Let's wait and watch.


Image Source: Colors & twitter/biggboss