Bigg Boss 11: After Hina Khan, Shilpa Shinde SLAMS South Filmmakers, Tags Them 'CHALU' & 'CHOR'
Post Hina Khan's derogatory remarks on South film industry's heroines, Shilpa Shinde has now slammed its filmmakers and called them chalu and chor in the latest episode of Bigg Boss 11....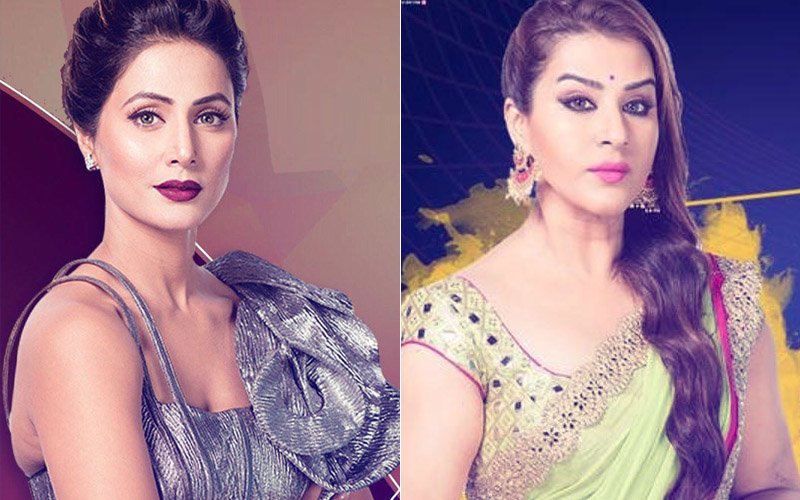 Hina Khan's remarks on South Indian filmmakers and heroines raised many eyebrows and she got trolled for her statements.

Now, Shilpa Shinde has joined the bandwagon and spoken a few nasty things about South filmmakers.

Check out the video:




In the latest episode of Bigg Boss 11, Shilpa Shinde narrated an incident where she was given wear a white saree to do an underwater sequence for a song in a South film. Somewhere in the middle of her statement she said, "Yeh south wale chalu hote hai. chor hote hai,"

Yesterday we brought you how Hina Khan said that people in the South Indian Film Industry like 'bulgy' heroines who can dance in sarees and the filmmakers ask their heroines to put on weight. Her comments not only angered fans from South India, but also annoyed actress Hansika Motwani, who vented out her anger on Twitter.

"Doesn't she know a lot of Bollywood actors hv worked & are working in the our south industry ! Shame on you #hinakhan for trying 2demean us," read her first tweet.




"And whatever #hinakhan is saying is our pure bullshit . #pleasegetyourtactsrightgirl," she further wrote.




"What is this suppose to even mean?How can she even degrade south industry like this ? #shamehinakhan (cont)," she wrote in the third tweet.




Hina also spoke about the two South Films which she rejected because she was asked to gain weight. "I had also received two offers, which demanded me to put on weight. Both the films were made by big banners," she is seen claiming in the clip.

Coming back to Shilpa Shinde's comments, let's see if the actress is spared by social media users unlike Hina Khan.