Bigg Boss 11: Hina Khan Says South Indian Filmmakers Want BULGY Heroines; Hansika Motwani SLAMS Her
Looks like Hansika Motwani has taken a serious offense on Hina Khan's nasty comment on the South Indian Film industry. She expressed her anger on Twitter and lashed out at Hina Khan...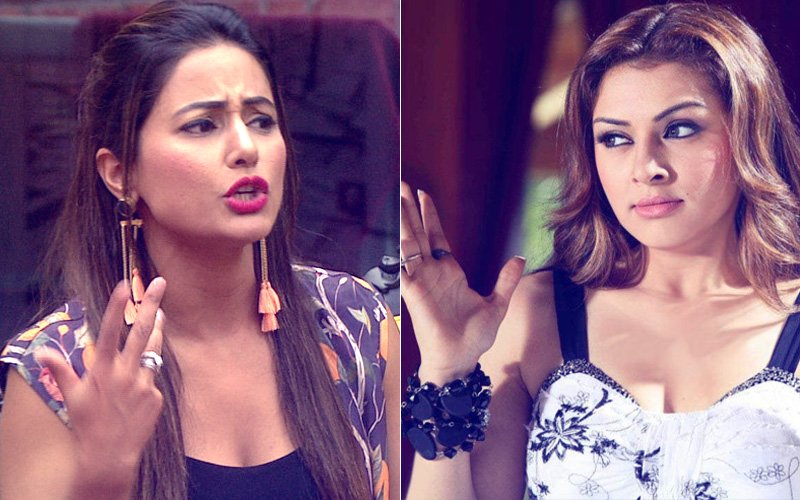 Everyday Hina Khan manages to unfold a new drama in Bigg Boss 11. In recent episode, Hina Khan who has so far been one of the most controversial names in Bigg Boss 11, has once again grabbed headlines with her comments on the South Indian Film Industry.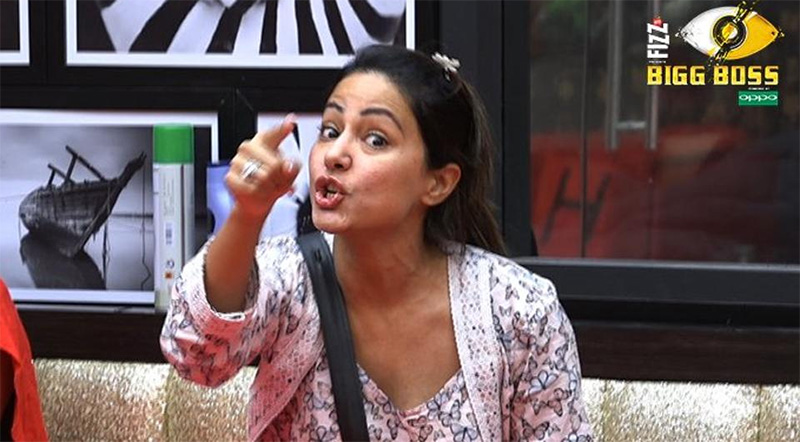 Bigg Boss 11 Contestant Hina Khan

The actress said that people in the South Indian Film Industry like 'bulging' heroines who can dance in sarees and the filmmakers ask their heroines to put on weight. Her comments have not only angered fans from South India, but also has annoyed actress Hansika Motwani, who vented out her anger on Twitter.

"Doesn't she know a lot of Bollywood actors hv worked & are working in the our south industry ! Shame on you #hinakhan for trying 2demean us," read her first tweet.
"And whatever #hinakhan is saying is our pure bullshit . #pleasegetyourtactsrightgirl," she further wrote.
"What is this suppose to even mean?How can she even degrade south industry like this ? #shamehinakhan (cont)," she wrote in the third tweet.
Have a look at the video:
Hina also talks about the two South Films which she rejected because she was asked to gain weight. "I had also received two offers, which demanded me to put on weight. Both the films were made by big banners," she is seen claiming in the clip.

According to Hina Khan, actresses are paid well but need to be heavy all the time. She also regrets missing out an opportunity to work with South sensations Venkatesh and Mahesh Babu. She adds in the video: "It was Venkatesh's film, the one who acted in Anaari opposite Karishma Kapoor, and Mahesh Babu was also part of the film. The two stars had come together after years." Hina Khan further said that the movie turned out to be a massive hit and she shouldn't have turned down the offer.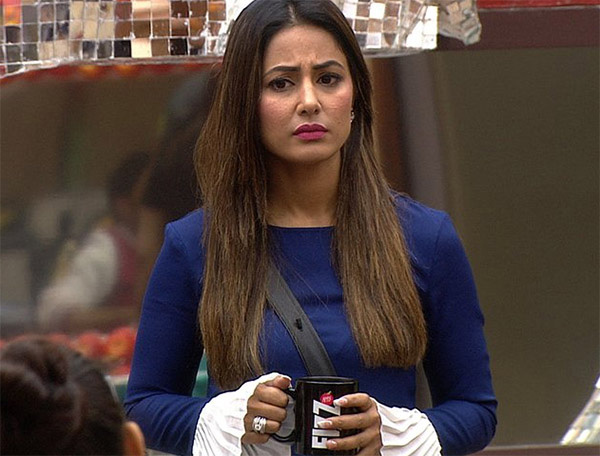 Hina Khan In Bigg Boss 11

Prior to this Hina Khan and Shilpa Shinde were slammed by the fans for mocking Dhinchak Pooja.

Hina Khan has truly emerged to be a controversial name in Bigg Boss 11.


Image Source: twitter/biggboss