Bigg Boss 12: Sreesanth's Wife Bhuvneshwari Reacts On His Alleged Elimination A Day Before Finale
Even before the finale of Bigg Boss 12 unfolds, drama has begun. Several rumours suggest that Sreesanth has fled from the house. His wife has this to say on these speculations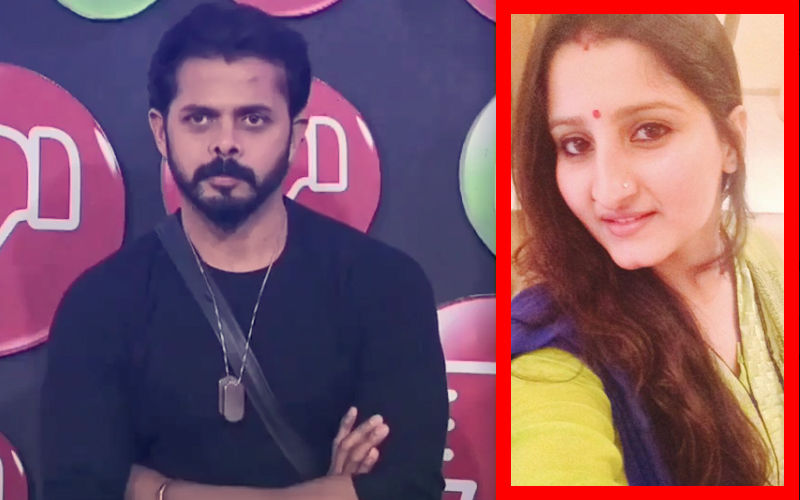 Bigg Boss 12 will get its winner tomorrow. The top 5 contestants Sreesanth, Dipika Kakar, Karanvir Bhora, Romil Chaudhary and Deepak Thakur are in the race to win the trophy. And fans are excitedly voting for their favourite ones to win the game. But, the sudden elimination news of the most talked about contestant Sreesanth has indeed shocked everyone. Many Bigg Boss fanpages claim that the cricketer is out of the game.

Referring to which a media portal reported that, "Sreesanth had a war of words with Deepak Thakur and in anger, the former decided to exit the house. Well, it's a known fact that Sreesanth is one of the most extreme contestants on Bigg Boss 12. Be it his aggression or despair, the former cricketer gives contrast reaction to the situations". Apparently, he exited the house in a fit of rage.

However, these are just mere rumours with no truth to them whatsoever. His wife Bhuvneshwari Kumari slammed the particular article on Twitter as she wrote, "Good work PR but unfortunately for you, it's not true! #SreeFam don't believe this news and such pages who have zero facts and write only for their own pleasure. #VoteForSreesanth".

We also called up our sources on the sets to know the truth and they said, "It's absolutely untrue. He is very much in the game and hasn't jumped any wall to come out. Well such rumours often get spread near the finale. In fact, all the contestants were busy rehearsing for their performances till last night".

Yesterday, we brought you the story of how his wife Bhuvneshwari came to his rescue when he was said to have mocked Gautam Gulati. Also, a war-of-words between him and Gauahar Khan ensued on Twitter after the episode of BB Hotel Task happened in which Gauahar accused Sreesanth of being rude to her and Bhuvneshwari blamed her for instigating him. Keep reading this space as we return with more updates on Bigg Boss 12.