Bigg Boss 12: Sreesanth Slaps Rohit Suchanti After Latter Calls Him "Fateechar Insaan"
That's the latest update from Bigg Boss 12 house. During the captaincy task, things got heated between Sreesanth and Rohit Suchanti, so much so that the controversial cricketer ended up getting physical with the actor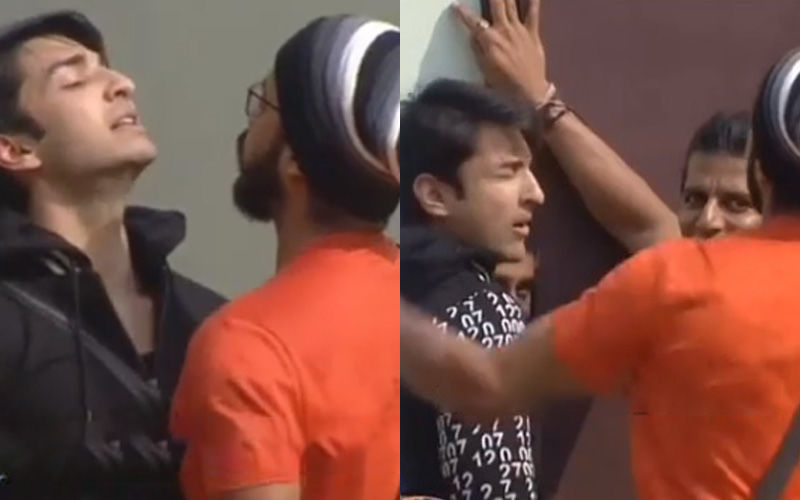 Bigg Boss has witnessed many physical fights in its previous seasons. Some have been forgiven, while some have cost contestants elimination from the show too. In the last season itself,
Priyank Sharma slapped rapper Akash Dadlani
and was asked to leave the house (although he was brought in later after he apologised for his act) - things TRPs make you do!
And Season 12 has history repeat itself. During a captaincy task, Sreesanth and Rohit Suchanti got rough with each other. The duo ended up having a heated argument, where Suchanti kept provoking the hot-headed cricketer. Eventually, Sreesanth lost his cool and slapped Rohit. Watch the promo below:
Now, we don't know if the makers will take severe action against Sreesanth and like Priyank, evict him from the house as a punishment for getting violent. Considering Sreesanth is getting them TRP and he is one of the strongest contestants on the show, we're sure Bigg Boss 12 makers will be in a fix at the moment. It's also possible, just like Piyanka, Sreesanth will be sent out for a brief time and then be back in the game later.
Talking about the captaincy task which caused this brawl, well was called BB School Bus, where a school bus was set up in the garden area along with a baggage room. There were bags named after each contestant in the baggage room with some amount in it, when the horn rang contestants had to rush into the room and pick up one bag each of some other contestant who they want to save or disqualify.
After picking up the bag the contestants had to sit in the school bus holding the bag. With each buzzer, the first contestant whose bag was out of the bus got disqualified from the game and the amount mentioned in the bag was added to the winning prize money. Also, the captain of this week will be entitled directly to the semi finale week.


Image Source:Insta/biggboss_khabri