Bigg Boss 13: All The Times Paras Chhabra And Mahira Sharma Got All Mushy In The House
More than its original format, Bigg Boss 13 looks like a show meant for lovers. Paras Chhabra and Mahira Sharma have been this couple who have always stayed glued to each other. For game or not, we like their bond and there's a recap of the times they got all mushy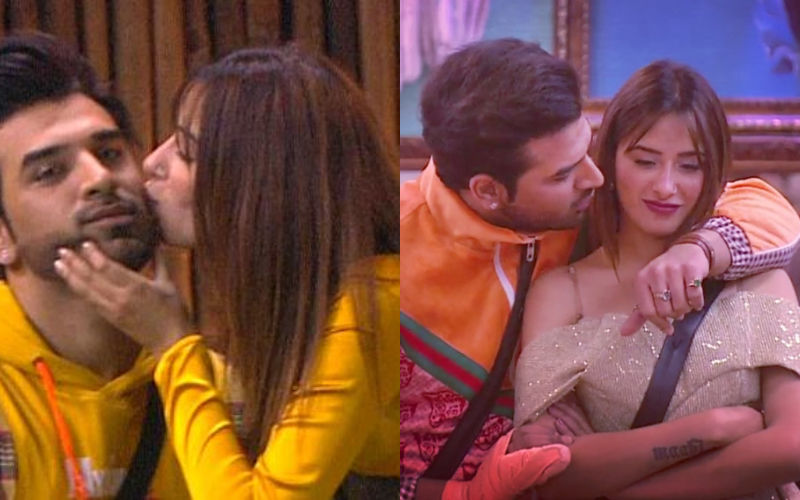 Paras Chhabra and Mahira Sharma are in love, we know. Well, at least that's what we derive from their antics in Bigg Boss 13 house. Since the initial weeks of the show, they have been together. When Paras got the opportunity to take someone ahead with him in the second part of the show after the first finale, he chose Mahira and since then she has been his priority. Though Paras Chhabra has a girlfriend outside the house, Akansha Puri, it has not stopped him from getting close to Mahira. Here are the times when the two got all mushy and entertained the audiences.
It was only after Paras returned to the show after his hand injury that their PDA increased. Recently we had them kissing each other and chilling together in the night. Paras showered kisses on her while talking to her and even bit her on her arms. It was very cute when they were playfully slapping each other. Next, we saw Paras being all protective when Mahira felt hurt witnessing Shehnaaz Gill's actions. When Mahira was crying, it was Paras who wiped her tears and kissed her multiple times. Even while giving it back to Shehnaaz, Mahira did not hold herself back and kissed Paras on his cheeks. Like a protective, possessive partner, she asked Shehnaaz to stay away from him. The videos and compilation of their sweet moments are put up by their fans on social media.
The best moment between the two, however, remains the one that we witnessed when Paras returned to the house. The long hug that they shared was adorable.
Paras and Mahira have fought with each other but they have always rekindled and have never failed to leave us entertained. Don't know whether their bond is just for the game or not, but it is sweet to watch.
Image Source: Twitter/biggboss