Bigg Boss 13: Arti Singh Suffers An Anxiety Attack Post Fight With Sidharth Shukla; Twitter Stands Divided
Arti Singh and Sidharth Shukla have been good friends in Bigg Boss 13 house. However, of late, their friendship has turned sour. Yesterday they had a fight as Arti felt hurt that Sidharth did not take her stand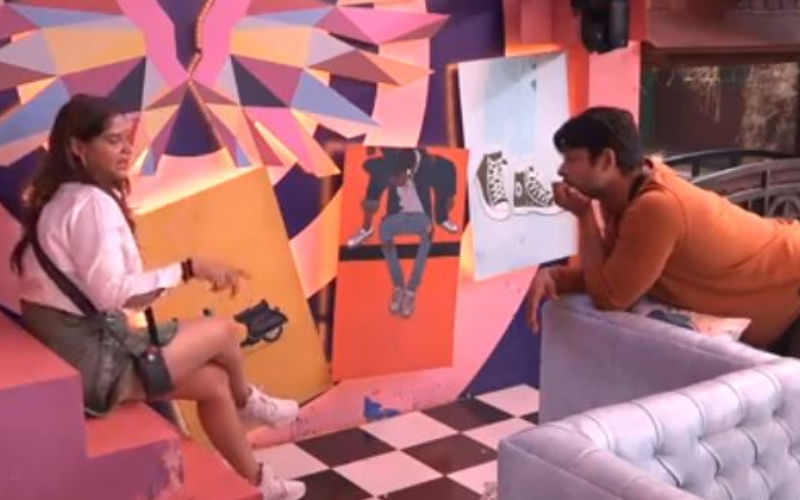 Bigg Boss 13 is undergoing a massive change. Friends are turning enemies and vice-versa. Arti Singh who has always stood by Sidharth Shukla now seems to be his enemy. Not that she is going against him, but she is seriously affected by his actions. Yesterday, the two had a fight which led to Arti getting an anxiety attack. Now, Twitter is divided on whether Sidharth should have supported Arti or is whether she is overreacting.
It so happened that Arti Singh nominated Paras Chhabra and they had a heated argument. She said mean things to him and in return, Paras commented on Arti's undergarments lying around the place for a few days. This left Arti pissed. While she gave it back to him, she felt hurt that her good friend Sidharth Shukla did not utter a word in her defense or support her. She then confronted Sidharth and they had an argument of sorts. Post this, Arti had a panic attack and Shefali Jariwala and Himanshi Khurana came to her rescue. (
Also Read:
Bigg Boss 13 Nov 26 2019 SPOILER ALERT: Asim Riaz And Shehnaaz Gill Have A Crazy Fight, Sidharth Shukla Torn Between Friends)
Now, netizens are divided over this. Since Arti has been saying this for long that she is playing independently, people are asking why does she need Sidharth's help. On the other hand, people are calling Mr Shukla heartless too for making fun of Arti Singh. Check out some tweets below:
The girl who stood for you, the one who fought for you and the one who always trusted and obeyed you needed you for the first time to back her when #ParasChhabra was insanely cheap with #ArtiSingh but you proved so thankless. Shame on #SidharthShukla

— Himanshi Khurana (@sherni_himanshi) November 26, 2019
Kaahe ki sacchai artisingh ki.. wo aajkal sirf use #sidharthshukla Ko hi importance de Rahi hai.. aur wo uski disrespect karta hi rehta hai.. #artisingh Abhi tak individual kheli hi nahi hai Jo ki usse khelna chahiye tha.. #chukla ki kya jarurat usse itna kya bhaav dena

— Super Cammando Dhruv (@CammandoDhruv) November 26, 2019
People telling that if #ArtiSingh had a panic attack then how was she okay later at night just shows how ignorant this country is towards mental health and not just ignorant but also judgemental. #BiggBoss13

— r (@zehnaseeb_) November 26, 2019
Though Sidharth Shukla did not say anything to Paras, we would like to appreciate Rashami Desai who very calmly told Paras Chhabra that it is wrong to pass a comment like that on a girl.
Image Source: Voot