Bigg Boss 13: Bigg Boss Aborts Task Thanks To Paras Chhabra, Asim Riaz, Siddharth Dey, and Abu Malik- WATCH VIDEO
Bigg Boss gives Paras Chhabra, Asim Riaz, Siddharth Dey, and Abu Malik a chance to save them from nominations. Even after facing the wrath of the women the boys do not leave their hands during their task, Bigg Boss eventually aborts the task for good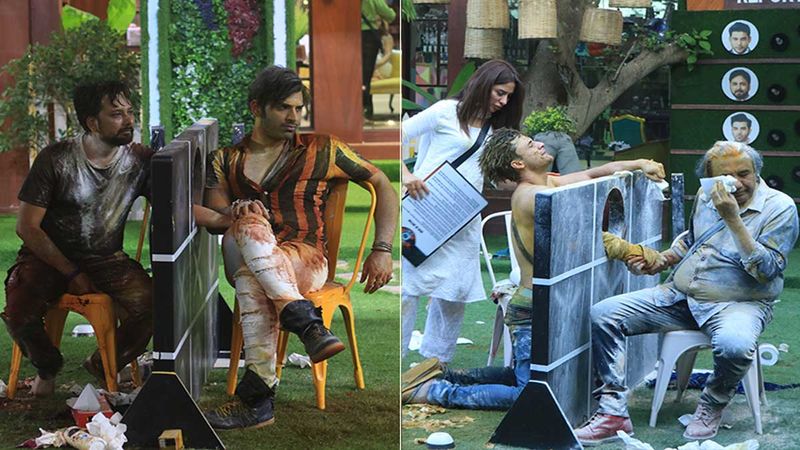 The
Bigg Boss 13
house is getting nastier and crazier day-by-day. As the boys, Paras Chhabra, Asim Riaz, Siddharth Dey, and Abu Malik are in nominations this week ready to be evicted from the house, Bigg Boss gives the boys an opportunity to save themselves from the eviction process with a task. While the women of the house are given the opportunity to save the men of their team from eviction, the chaos and the nasty fights lead to Bigg Boss aborting the task for good.
As the Bigg Boss fans witnessed, apart from Sidharth Shukla, every other man in the house got nominated for the upcoming evictions. While Bigg Boss gives the contestants a chance to save them from evictions, the women in the house are left to choose whom they want to save on the tolerance of the men. As the task begins with teams Siddharth Dey- Paras Chhabra and Abu Malik-Asim Riaz holding hands, contestants Devoleena Bhattacharjee, Rashami Desai, Arti Singh, Mahira Sharma, and several others try to save their team by making efforts to let the rival team leave their hands loose. (Also Read:
Bigg Boss 13's Sidharth Shukla Was In Rehab For Anger And Weight Management, Reveals Paras Chhabra
)
After several attempts, the women fail to save their favorite team, as both the pairs get so engaged in the task that they are extremely reluctant to leave the other person's hand. Eventually, Bigg Boss aborts the nominations task.
Meanwhile, with the growing tension in the Bigg Boss house between Siddharth Shukla and Rashami Desai, this Weekend Ka Vaar, host
Salman Khan is set to make his Vaar
at the contestants because of the chaos created.
Image source: PR