Bigg Boss 13: Devoleena Bhattacharjee BLASTS Sidharth Shukla, Writes, 'Bal Ka Nahi Akal Ka Prayog Karo'
Bigg Boss 13's ex-contestant and Sidharth Shukla's friend Devoleena Bhattacharjee stated that she is against physical violence and advised Shukla to use his brains instead of strength!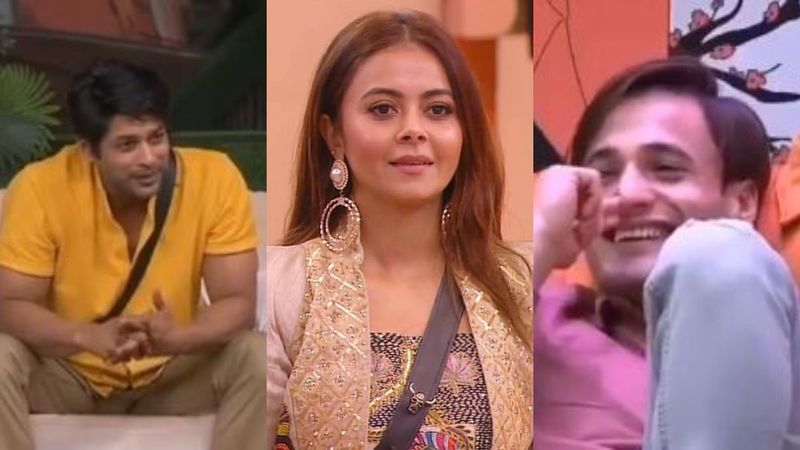 Bigg Boss 13's Devoleena Bhattacharjee was recently evicted owing to her back injury; however, she keeps it a point to stay updated with what's happening on the show. The actress also gives her two cents on all the contestants through her social media account. And while Devoleena had, surprisingly, teamed up with her foe-turned-friend Shukla in the show, her latest tweet wasn't really in support of him. The latest episode of Bigg Boss 13 saw Asim and Sidharth getting into massive brawl amid a task, where Shukla also ends up pushing him badly. (ALSO READ -
Bigg Boss 13: Sidharth Shukla Vs Asim Riaz - Fan Clubs At War; #KeepGoingSidharthShukla And #WeStandWithAsim Trend
)
This has sent all the Bigg Boss 13 viewers into a tizzy and social media is divided between Asim and Sidharth fans. While a lot are opposing Shukla's violent behaviour, there has also been a section of fans who are lending their support to him. Devoleena belongs to the former category. In her tweet, she wrote that she is against physical violence and advised Sidharth to use his brains instead of strength. "I don't support physical violence at all. Bal ka Nahi Akal ka Prayog karo," read her tweet.
Check it out:
Devoleena's tweet got her a mixed response. While Asim fans agreed to her, she was getting criticised by all the Shukla fans. A fan wrote, "Asim Riaz is the only boy in the history of bigg boss seasons who have been physically assaulted and emotionally humiliated time and again and he doesn't even complain," while another wrote, "u didn't see snake Asim pushed Sid towards rack first, then slapped on his neck and later abused to get reaction from #SiddhartShukla ..#KeepGoingSidShukla #evictasimriaz."
Stay tuned with us for all the latest happenings on
Bigg Boss 13
.
image source: instagram/devoleena, realsidharthshukla, asimriaz77.official