Bigg Boss 13 Fame Rashami Desai Reveals Her Mom Scolded Her As She Wanted To Watch The Solar Eclipse; Says 'Le Indian Moms'- Video
Bigg Boss 13's Rashami Desai shares a visual representation of how her mom scolded her when she wanted to watch the Solar Eclipse and has the best ever description of Indian moms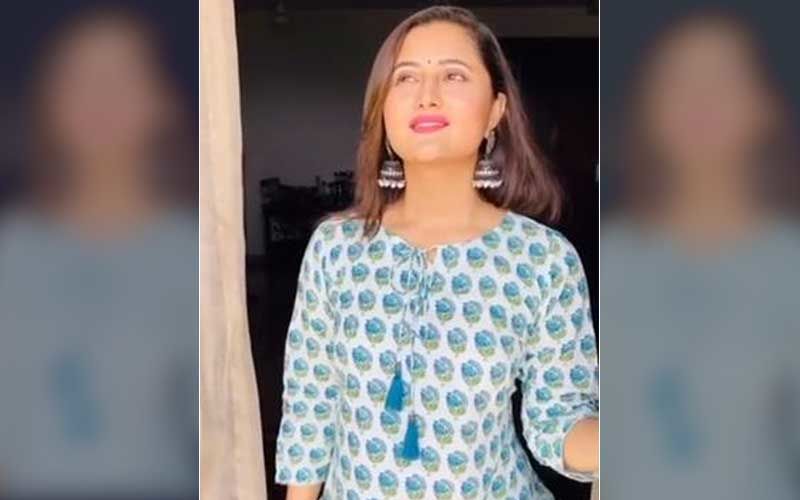 It was yesterday, on June 21, 2020, when the entire country witnessed the Total Solar Eclipse. The partial eclipse began at approximately 10 AM in the morning and it was around 11: 37 AM when the eclipse was at it's maximum with the moon closest to the centre of the sun. As an Indian household follows many myths related to Solar Eclipses, Bigg Boss 13's Rashami Desai shares a visual representation of how her mom scolded her when she wanted to watch the Solar Eclipse and has the best ever description of Indian moms.
Taking to her Instagram account, Rashami Desai shared a video and captioned it, "Solar Eclipses dekhni thi.. Mummy se daant padh gayi (to shut the curtains, it's not safe to see it) #LeIndianMoms #SolarEclipse2020." In the post's caption, Rashami revealed that just like every one of us yesterday, even she wanted to witness the annual solar eclipse. Moving on, the Ex-Bigg Boss contestant shared how she couldn't witness the eclipse, unfortunately, courtesy her mom.
Sharing a sarcastic post talking about an Indian mom during the eclipse, the Dil Se Dil Tak actress mentioned that she wanted to see the eclipse, but her mom scolded her in return. Desai revealed that her mom asked her to shut the curtains and explained that it is not safe to see the Solar eclipse. While it is also a fact that one must not watch the eclipse without precautionary measures, Rashami shared a visual representation of how an Indian mom is during such situations. The Naagin 4 actress enacted the whole incident in the video and gave fans a sneak-peek of how she goes through the same at home.
Image source: Instagram/ Rashami Desai