Bigg Boss 13's Himanshi Khurana Sips On 'Kadha' For Immunity Amid COVID-19 Pandemic; Jokingly Shares What Her Future Kids Will Say
Bigg Boss 13 contestant Himanshi Khurana took to her Instagram stories to share a picture of the kadha she was drinking. She also joked about what her future kids will say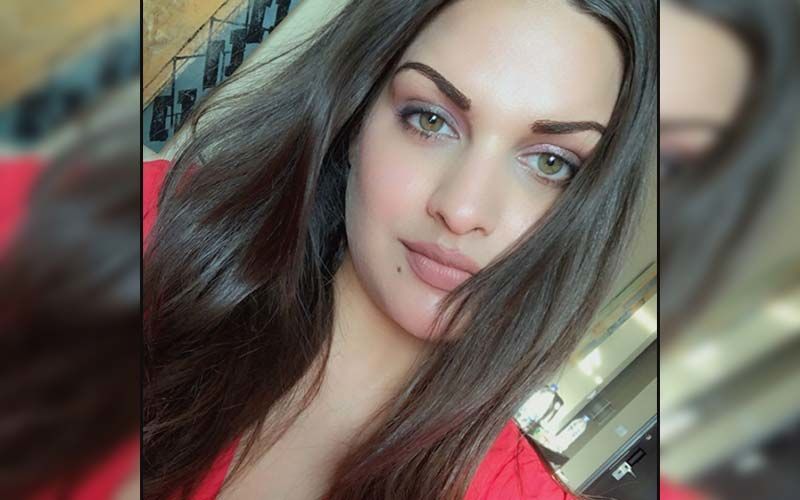 The second wave of COVID-19 in India has been devastating, and the medical system is buckling, amid the rise in the number of Coronavirus positive cases. With the strict restrictions in place, people are being strongly advised to stay indoors, and only head out in case of emergency situations. Many people also believe that consuming kadha, made from common kitchen spices and ingredients is a good way to boost one's immune system amid the pandemic. Bigg Boss 13 contestant Himanshi Khurana has been consuming kadha amid the pandemic, and she recently shared a picture of the same.
Himanshi Khurana took to her Instagram stories to share a picture of her mug filled with kadha. As she sipped on kadha, she had a hilarious thought that she shared with her fans. Posting the snap, she joked that he has had so many different kinds of 'kadha' by now, that her future kids will say there's no kadha left for Himanshi to try out. "My kids in future be like: aisa koi kadha nahi tha jo maa ne pia na ho," she wrote. Check out her Instagram story below.
Himanshi Khurana had contracted Coronavirus in September last year. She recently made a tweet in which she wrote that she was thinking about donating plasma before getting vaccinated. "I was thinking will donate my plasma before vaccination but hospital gonna charge so much agar hum plasma free me donate kar rahe hospital bhi free plasma dega #HimanshiKhurana," she wrote.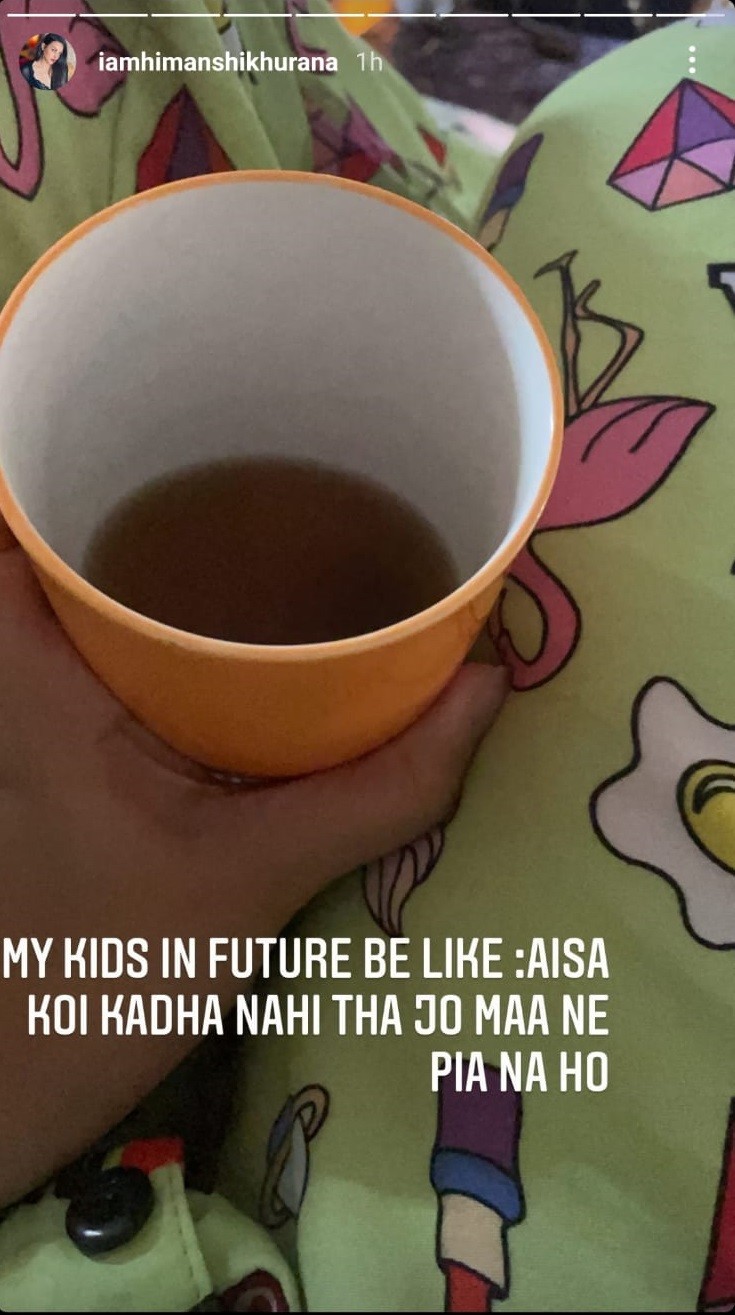 Himanshi got trolled for this tweet as many questioned whether she was even eligible to donate plasma, considering it has now been many months since she recovered from Coronavirus. Meanwhile, Himanshi also took the first dose of her COVID-19 vaccine yesterday.
Read more about it here.
Image Source: Instagram/Himanshi Khurana