Bigg Boss 14: Diandra Soares Says Rubina Dilaik Is 'Ghumaoing Arshi Khan On Her Little Finger'; Feels Arshi Is A 'Cheap Crass Copy' Of Rakhi Sawant
Diandra Soares showed her support to Rubina Dilaik on Bigg Boss 14, calling her 'the boss'. She also said that Arshi is trying really hard to copy Rakhi Sawant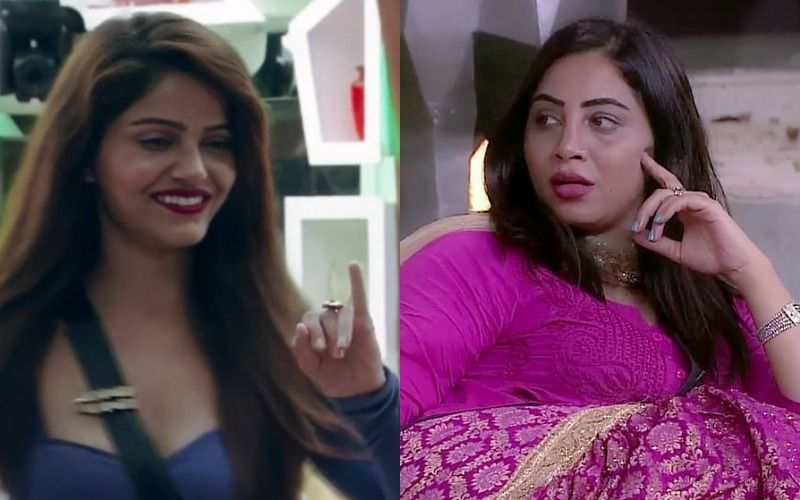 Bigg Boss 14 has been really interesting so far. Many former contestants such as Kamya Punjabi, Devoleena Bhattacharjee, Diandra Soares and others have also been following this season, and they often share their views about the housemates. A few episodes ago, Rubina had shown her little finger to Arshi, and Salman Khan had condemned this. He said that since she couldn't show her middle finger, she chose the little finger. However, Diandra Soares, in her tweet, had supported Rubina and believed her explanation that Arshi got worked up every time Rubina showed the little finger, so she kept doing it.
Now, Diandra has called Rubina 'the boss' and wrote that she is making Arshi Khan dance to her tunes. Referring to the whole fight over showing the little finger, Diandra tweeted, "@RubiDilaikis definitely ghumaoing arshi on her lil finger !!!!!! HA #RubinaIsTheBoss," along with several laughing emojis. Meanwhile, she also added that Arshi is trying really hard to copy Rakhi Sawant but hasn't been successful in doing so.
"Arshi tries so hard to be like a @IAMREALRAKHIbut what she doesn't realize is that RS is a one piece wonder & arshi is just a cunning cheap crass copy. #nakli #irritating #cheapster #malicious #evil #notfunny," wrote Diandra.
Image Source: voot.com, Twitter