Bigg Boss 14 Grand Finale: Rakhi Sawant Walks Out With Rs 14 Lakh; Aly Goni And Nikki Tamboli Evicted From The Race
If reports are to be believed, Rakhi Sawant will walk out of Bigg Boss 14 after accepting Rs 14 lakh. Meanwhile, two contestants among Rubina Dilaik, Rahul Vaidya, Nikki Tamboli and Aly Goni have been evicted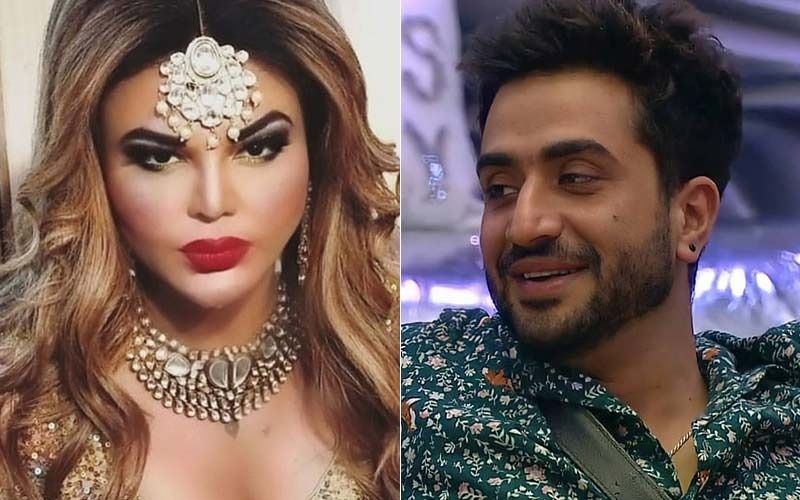 Bigg Boss 14 grand finale is all set to air tonight, and there is a lot of excitement among fans to find out who will be the winner of the reality show. There are 5 remaining housemates- Rakhi Sawant, Rubina Dilaik, Aly Goni, Rahul Vaidya, and Nikki Tamboli- and fans are rooting for their favorite contestant to win the show. Social media has been flooded with posts from fans supporting their favourite housemate. Meanwhile, popular Twitter page The Khabri has revealed who the top 3 contestants are going to be.
According to the Twitter page, The Khabri, Rakhi Sawant will walk away from the race after accepting Rs 14 lakh. If one remembers correctly, that is the amount that Rakhi had chosen to sacrifice from the winner's prize money in a task to ensure that she reached the finale week. This means that Aly Goni, Nikki Tamboli, Rubina Dilaik and Rahul Vaidya reach the top 4.
Further, The Khabri also shared another shocking update, revealing that Aly Goni gets evicted. According to the Khabri, it was announced that Aly Goni did not receive enough votes, and hence, was evicted. This means that Nikki Tamboli, Rubina Dilaik and Rahul Vaidya made it to top three! However, The Khabri further tweeted that Nikki Tamboli has also been evicted, which means the final battle is between Rubina and Rahul.
A week ago, after Nikki Tamboli became the first contestant to reach the finale week, Rakhi Sawant, Aly Goni and Rahul Vaidya were given a task wherein even they could secure a spot in the finale week. The task was to sacrifice a certain amount from the winner's prize money, and secure their place in the top 5. While Aly and Rahul didn't think it was fair to deduct from the winner's prize money, Rakhi was seen sacrificing Rs 14 lakh to save herself.
Image SOurce: voot.com, Instagram/Rakhi Sawant