Bigg Boss 14: Kamya Punjabi Criticises Eijaz Khan After His Feud With Kavita Kaushik
After the huge feud between Eijaz Khan and Kavita Kaushik in Bigg Boss 14, BB7 contestant Kamya Punjabi criticised him for his gameplay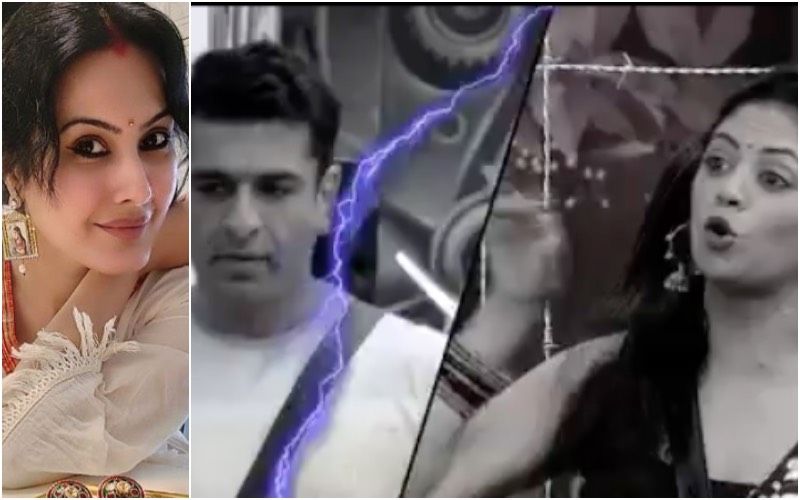 The recent episode of Bigg Boss 14, the one thing that became the talk of the town was Eijaz Khan and Kavita Kaushik's explosive argument. In the previous episode, Kavita blasted out on Eijaz for calling her his best friend given that Kavita has never shared a bond with Eijaz outside the house. Kavita is upset that because of Eijaz she is not able to make any connections with the other contestants as they have a preconceived notion about her. Kavita who got irked screamed at Eijaz that she is not his friend which made Eijaz who is the current captain of the house, very upset. However, Kamya Punjabi who is an ardent fan of the show was recently seen sharing her views on the same.
Sharing a tweet on the feud between Eijaz and Kavita, she criticised him by saying that if he was her friend then he would have pressed the 'stay' button instead of 'swap' during the nomination task. She also mentioned that she would have supported Eijaz if he would have stuck to the friendship but he played the game. "Dil se dost maana phir bhi swap press kiya stay nahi if he wud have done otherwise then main khud kehti ki kavita ne #eijaz ko galat samjha! Main support karti #EK ko aur maan leti ki banda zabaan aur dosti ka pakka hai! Izzat aur badh jaati but this is a game n he played it!" Her tweet read.
After Kavita said that she is not Eijaz's friend, a picture of the two was surfacing online. Reacting to it, Kamya wrote, "Waise meri aur aapki bhi pic hai saath, are we friends? We all know each other but dost saare nahi hote! Pic proves nothing! @Iamkavitak @ColorsTV #bb14"
Dil se dost maana phir bhi swap press kiya stay nahi 😊 if he wud have done otherwise then main khud kehti ki kavita ne #eijaz ko galat samjha! Main support karti #EK ko aur maan leti ki banda zabaan aur dosti ka pakka hai! Izzat aur badh jaati but this is a game n he played it! https://t.co/8hlF6s3JlP

— Kamya Shalabh Dang (@iamkamyapunjabi) October 30, 2020
Image source: Instagram / colorstv/ panjabikamya