Bigg Boss 14: Kashmera Shah Calls Manu Punjabi 'Jaan Part 2' For Being Over Friendly With Nikki Tamboli; Singer Replies, 'Stupid To Bring Me Up'- EXCLUSIVE
Jaan Kumar Sanu reacts to Kashmeera Shah's statement, where the actress in a conversation had addressed Manu Punjabi as Jaan Part 2, as he grew fond of Nikki Tamboli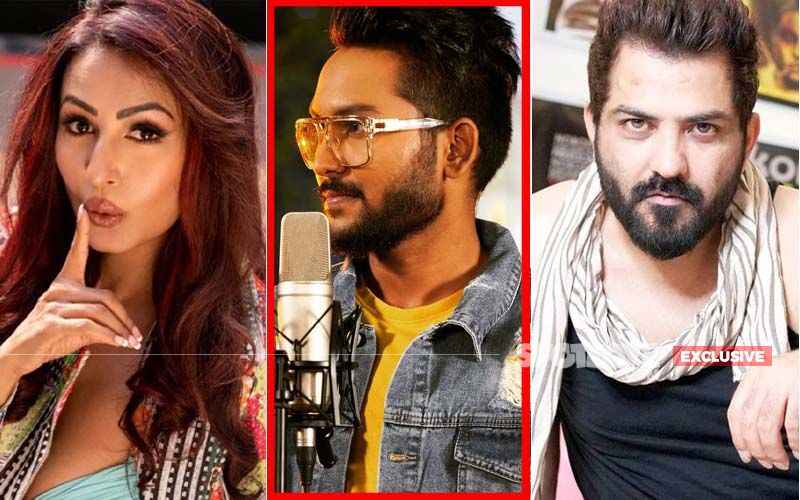 Bigg Boss 14 eliminated contestant Jaan Kumar Sanu was discussed in the house in an episode which was telecasted a few weeks back. Soon after a fight with Nikki Tamboli during captaincy task, Kashmera had passed a statement for Manu Punjabi wherein she called him 'Jaan Part 2', taking a dig at how Jaan Kumar Sanu behaved around Nikki while in the house.
Jaan Kumar Sanu told SpotboyE.com exclusively, "That was a very baseless comment. Because at the end of the day anybody becomes somebody's friend. Since I am not in the house I felt really bad. I didn't feel that she took my name but I felt bad about the context she took my name in. Manu Punjabi and Nikki became friends when almost all the house was against her. Agar us samay usse Manu ne dosti ki to iska matlab ye nahi hona chahiye that somebody calls him Jaan Part 2. In that manner I can also call a lot of contestants with part 2 names. But I won't because that's how I am? I felt it was very stupid to bring up my name in this context." Also read:
Bigg Boss 14: Rakhi Sawant's Husband Ritesh On The Video Of Her Being Possessed, 'Rakhi Ke Sar Ka Bhoot Keval Main Utar Sakta Hoon'-EXCLUSIVE
He also added, "My name was uncalled for. I didn't expect this from Kashmera Shah. But again it's a Bigg Boss house so we really don't know what to expect."
Earlier, Jaan had also reacted to Nikki Tamboli's love feelings for Aly Goni in the house. He had said, "Honestly, when it comes to Nikki, I have no idea. She's got a gamer's mind. So, I really don't know if her feelings for Aly Goni are genuine. I am not in the house and also getting to see the footage as much as you guys are. Nikki is smitten by Aly since day one I guess. It's good if she feels for him. It will also be good if it is for the game. Because that will definitely help Nikki to go ahead. I don't know how true or false her entire sentence is, given the fact I am also a viewer now. So, I am also confused just like any other viewer."
Image source: Instagram/kashmera1/jaan.kumar.sanu/manupunjabim3