Bigg Boss 14: Kumar Sanu REACTS On Rahul Vaidya's Nepotism Remark On Jaan, 'I Didn't Want Jaan To Participate I Felt Insulted'
After Rahul Vaidya's nepotism remark regarding Jaan Kumar Sanu on Bigg Boss 14, his father and famous singer Kumar Sanu reacts and says he felt insulted.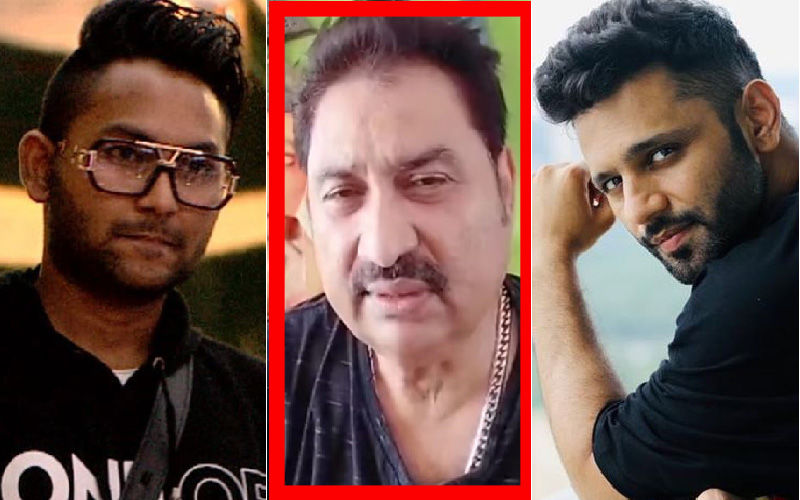 In one of the episodes of Bigg Boss 14 during the nomination task, we saw singer Rahul Vaidya nominating his co-contestant Jaan Kumar Sanu based on nepotism. Jaan is the son of Bollywood's legendary singer Kumar Sanu. Rahul who started his career with a singing reality show Indian Idol and is now an established name in the industry in his hard-hitting statement told Jaan, "I hate nepotism and Jaan is in the show because he is a singer's son, others are self-made". After which Jaan's mother Rita Bhattacharya in an exclusive conversation with SpotboyE, slammed Rahul for his uncalled for remark.
And now Jaan's father and Bollywood's legendary singer Kumar Sanu has shared a three and half minute video to react on the matter. In the video we see Kumar Sanu saying, "My son Jaan is a very good person in real life. He is of very helping nature. But Bigg Boss house has so much pressure that you tend to say things which you may not in the normal life. He is very young and his mother has given him a very good upbringing. Whatever was possible she did for our kids. I was never happy with Jaan's decision that he is going to Bigg Boss. Whenever he asked me I always said no for it. But it was his choice to do Bigg Boss as he is an ardent follower of the show and a very big fan. He himself auditioned for it and I didn't do anything for him in this matter. I didn't help him in this at all".
ALSO READ:Bigg Boss 14 Weekend Ka Vaar: Salman Khan Schools Rahul Vaidya On Nepotism 'Iss Industry Mein Apna Baccha Kisi Pe Thopna Possible Hai?'
In the video, we see Kumar Sanu further saying, "I would like to mention one thing Rahul Vaidya you are like my son and you sing really well. I have heard you a lot of times. But somebody's parents are separated and you make him realise that again and again. So surely the sentiments of that person will be hurt and after a point, that person will also react to it. And I think as a singer I feel really insulted after hearing all this. It is a very normal process according to me if two people don't get along and they get separated. But if leaving the game aside you will keep hammering someone's sentiments on his personal life then it's not a good thing. I really want both of you to be in the game. You two should stay together with love and understanding. I feel two singers can be good friends".
ALSO READ: MNS, Shiv Sena Threatens Bigg Boss 14's Jaan Kumar Sanu: Singer's Mother Says, 'We Have Stayed In Maharashtra For 35 Years, How Can We Insult It?'- EXCLUSIVE
In the end, we see Kumar Sanu mentioning how this whole incident has disturbed him, "After you brought up this topic I felt insulted that after 40 years why all this is being said about us. If my son Jaan has made any mistake you also forgive him"
Image Source:instagram/rahulvaidyarkv/jaan.kumar.sanu