Bigg Boss 14 Makers Issue An Apology Over Jaan Kumar Sanu's 'Marathi Language' Comment After Shiv Sena, MNS Leaders Raise Objection
Bigg Boss 14 contestant Jaan Kumar Sanu's 'Marathi language' comment didn't go down well with Shiv Sena, MNS leaders, after which the makers have now apologized. Read on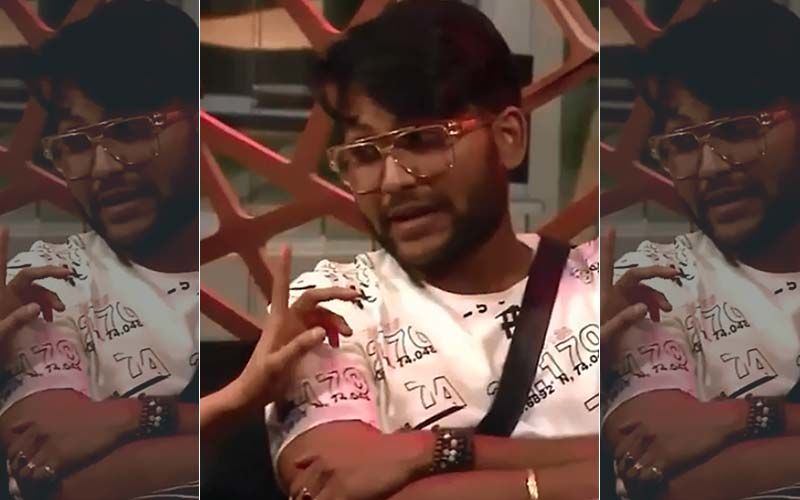 Since the last few days, we saw a tiff between Rahul Vaidya and Jaan Kumar Sanu on Bigg Boss 14, which escalated when Rahul Vaidya nominated Jaan citing 'nepotism' as one of the reasons. Since then, they haven't been on great terms, and Jaan has also been bothered by Rahul and Nikki Tamboli's growing friendship. It was on Tuesday's episode that Jaan was seen yelling at Nikki for speaking with Rahul in Marathi, and said that he gets irritated whenever Nikki talks to Rahul in Marathi.
Jaan further said that she should speak with Rahul in Hindi, to which Nikki replied that since she was not speaking about him, he should not be bothered. Now, Jaan Kumar Sanu's comment on the usage of Marathi language has not gone down well with Shiv Sena, MNS leaders. Shiv Sena leaders Aadesh Bandekar, Pratap Sarnaik and Yuva Sena leader Rahul Kanal took to their social media and urged the show's makers to throw Jaan out of the show. They also demanded an apology from Jaan and the makers.
MNS Film Division President Ameya Khopkar mentioned that the channel could have chopped the scene, but they didn't. Now, Viacom 18 Media Private Ltd has issued an apology.
मुंबईत राहून तर आता तुझं करिअर कसं बनतं जान सानू तेच बघतो आता मी.लवकरच तुला स्वत:ची चीड येईल ही माझी गॅरंटी. तुला थोबडवनार लवकरच आता आम्ही मराठी.
आणि कलर्ससारख्या वाहिनीने खरंतर हा सीन वगळायला हवा होता, पण एडिट केलं नाही ते बरं झालं, गद्दारांची तोंडं कशी असतात ते समजलं.

— Ameya Khopkar (@MNSAmeyaKhopkar) October 28, 2020
Big Boss मालिकेचे शूटिंग महाराष्ट्रात होते, मराठी लोकांमुळे TRP वाढतो त्याच महाराष्ट्राच्या मराठीचा अवमान मालिकेतल्या जान कुमार सानूने केला हे कदापि खपवून घेणार नाही. महाराष्ट्रात करियर घडवलेल्या गायक कुमार सानुचा मुलगा मराठीचा द्वेष व अनादर करत असेल तर हे सहन केले जाणार नाही.

— Pratap Baburao Sarnaik (@PratapSarnaik) October 28, 2020
#मराठी चा द्वेष करणाऱ्या @BiggBoss मधील कलाकाराला @ColorsTV ने त्वरित शो मधून काढले पाहिजे आणि त्या कलाकाराचा जाहीर निषेध.#म@MarathiBrain @MarathiRT @TulsidasBhoite @jogalshailaja pic.twitter.com/3YQlrvPtvd

— Amit Bhadricha - अमित भाद्रीचा (@AmitBhadricha) October 28, 2020
बिग बॉस च्या व्यवस्थापनाने व ह्या व्यक्ती ने महाराष्ट्राची व मराठी जनतेची त्वरित माफी मागावी ज्यानी हे कृत्य केले त्याची तातडीने हकालपट्टी करावी... अशी बदनामी करणाऱ्यांची चित्रीकरण परवानगी महाराष्ट्र शासनाने रद्द करावी... शिवसेना चित्रपट सेना

— Adesh Bandekar - आदेश बांदेकर (@aadeshbandekar) October 28, 2020
Kamal Sanu should be thrown out of @BiggBoss immediately and such humans should not be a part of any public forum at all @ColorsTV timely apology or you want this controversy for your TRP better render an apology and throw that retard out of the show !!!

— Rahul.N.Kanal (@Iamrahulkanal) October 28, 2020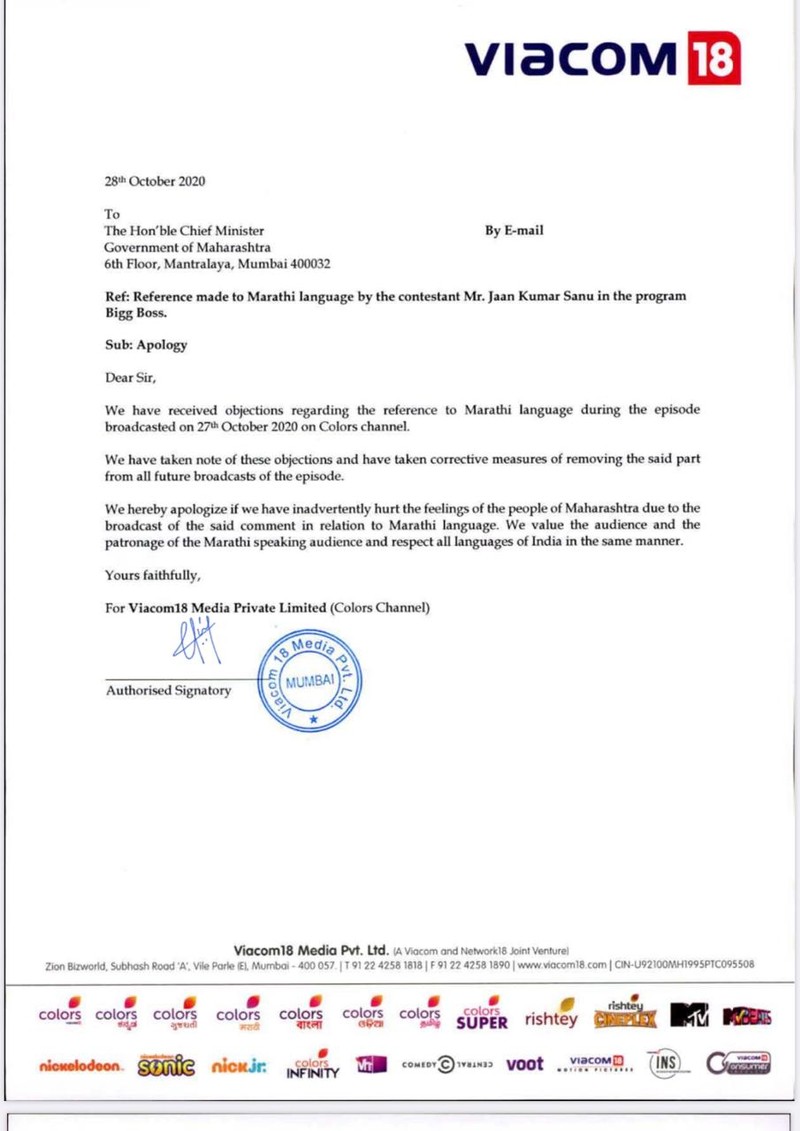 Image Source: Instagram/Jaan Kumar Sanu