Bigg Boss 14: Nikki Tamboli Fans Extend Support And Love As They Trend 'Akeli Sherni Nikki' After Housemates Target Her
Bigg Boss 14's Nikki Tamboli fans think the housemates are picking on her and bullying her. With this, her fans united to support her as they are trending 'Akeli Sherni Nikki' with full power on Twitter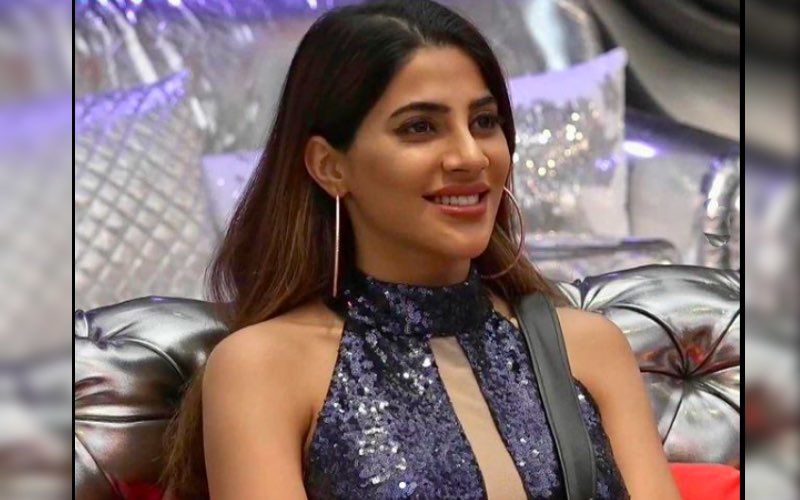 Some ardent fans of Bigg Boss 14 are finding Rakhi Sawant's antics pretty entertaining but some are not seeing it entertainment, in fact, seeing it as ragging and bullying. Well, a video of Rakhi commenting and making fun of Nikki Tamboli is going viral on social media. With this, fans of Nikki united together to support her as they are trending 'Akeli Sherni Nikki' with full power on Twitter. Before we speak about what the fans are saying, let's give you a little crux of the video where Rakhi Sawant is heard saying that she must be picking up all the garbage from the bathroom, hence, she is applying more perfume on her. That's not it, she was also seen making fun of Nikki's walk. Calling it bullying and ragging, Nikki fans demand strict against the 'bully gangs'.
A fan even tweeted, "NIKKI IS A STRONG GIRL So she has fought for herself till now, but there comes a point when a show for which she has shown full passion should show some justice for her. She is being bullied continuously and the @OrmaxMedia @ColorsTV does nothing. AKELI SHERNI NIKKI" while another one commented, "No one can bully someone the way housemates are bullying @nikkitamboli in the house. Strict actions should be taken against the bully gangs on weekend ka waar. AKELI SHERNI NIKKI"
There was one more who feels that everyone is targeting Nikki as the tweet read, "All bitching about #NikkiTamboli live in front of her! Bullying her wow! So called macho man #RahulVaidya also involved lmaO @ColorsTV AKELI SHERNI NIKKI"
Image source: Instagram/ nikki_tamboli