Bigg Boss 14: Rahul Vaidya Eats Tissue Paper After Eijaz Khan Says Supermodels Eat It All The Time; Diandra Soares Is Disgusted, Asks, 'Does He Eat TOILET PAPER?'
Diandra Soares calls Rahul Vaidya and Eijaz Khan 'DUMB AND DUMBER' after Rahul eats tissue paper on Bigg Boss 14.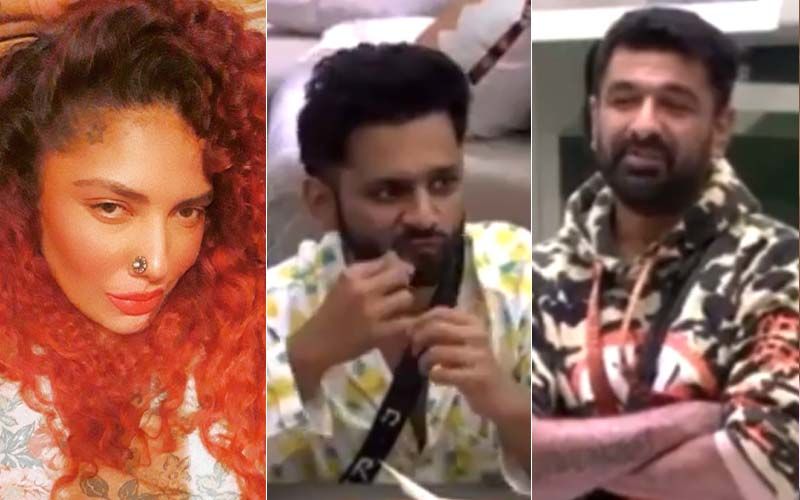 In yesterday's episode of Bigg Boss 14, we saw housemates in a state of shock after Bigg Boss took away all the ration from the house. Rahul Vaidya and Eijaz Khan had a funny moment when Rahul asked Khan if he could "eat paper?" Eijaz replied saying, "Models eat paper is what I know but I am not sure what will happen to you if you eat it, so don't try it." Rahul, who was in a fun mood then started eating tissue paper and Eijaz looked surprised.
DUMB & DUMBER !!!!!!!!!!!!!!!".
Sometime back we also brought to you Diandra's reaction on an old screenshot of a tweet attributed to Rahul Vaidya that read, 'There's No excuse of hitting a woman, unless you are slapping that ass during sex!'
Image source: Instagram/soares_diandra/ Twitter/diandrasoares13